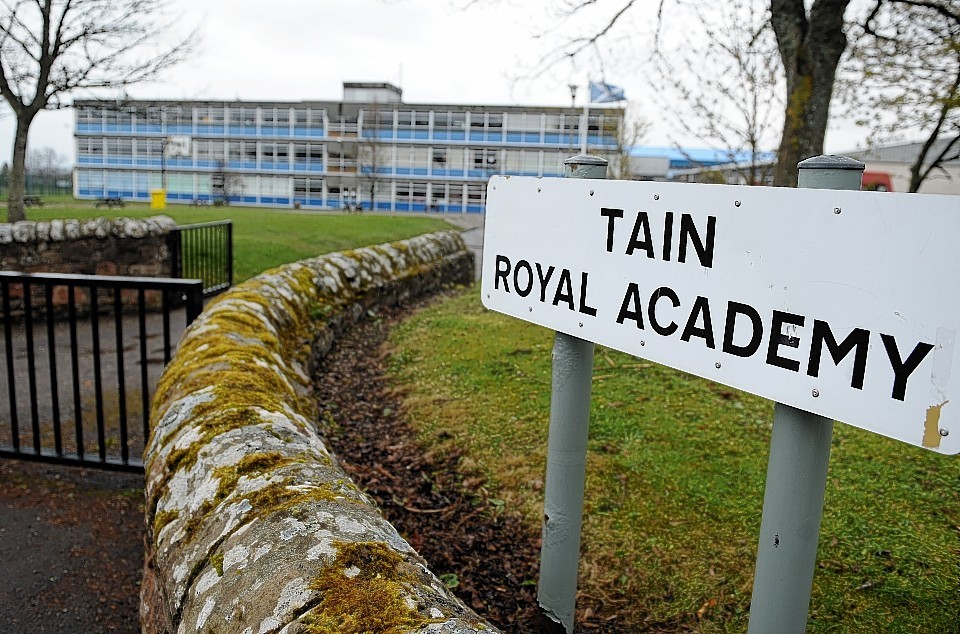 A row is erupting in a Highland town over plans for a new £45million campus to replace all of its schools.
Under the scheme, Tain Royal Academy and the community centre would be bulldozed and replaced with modern facilities on lower playing fields at the existing site.
But some residents have concerns over site constraints for the planned 3-18 Campus, which will house a secondary school and primary schools – combining pupils from Knockbreck and Craighill – a nursery and the St Duthus School for children with complex needs.
Early designs went on public show at the end of January following a proposal of application notice.
A full, detailed planning application is expected to be submitted in the coming weeks.
But Tain Community Council chairman David Macdonald said that information from the council during the pre-application process has been "scant in detail".
Mr Macdonald claims that questions have been "waved aside" at recent stakeholder group meetings over site constraints, traffic congestion measures, visual impact on neighbours, drainage, and access for construction traffic during building work and demolition of the existing school building.
And one neighbour, who did not wish to be named, said that the designated playground space was equivalent to the size of three neighbouring back gardens and would be "too cramped" and "inappropriate" for three to 18-year-olds mixing.
Mr Macdonald said: "All the issues relate to the fact it's a constrained town centre site. It will really struggle to cope with near a thousand kids going in there straight away. They have got no expansion space at all, and have told us two to three classrooms maximum. But this is a development that has to last the community for 50 years. I do not understand how they think they can pull this off."
Mr Macdonald acknowledged that the new facilities are much-needed for Tain but still believes the council should be considering an alternative greenfield site, potentially near the town's Asda store.
Councillors chose the existing academy site as the location for the new campus in 2014, following an options appraisal of three possible sites and a six week public consultation period.
Tain and Easter Ross councillor Alasdair Rhind denied that questions were not answered at recent stakeholder meetings and said that some members of the community council were "stirring up trouble."
He added: "We have professional architects, professional traffic consultants and planners, and they are all telling us it will work on the site and I would prefer to go on what professionals are telling me.
"The project has my full 100% support. It is huge investment for the town and I believe it's an investment for the future decades of the Tain and Easter Ross community."