The future of a famous Ross-shire arts venue has been secured for the next three years after a new lease was agreed with a Highland Council body.
Strathpeffer Pavilion will be operated by the local authority's arm's-length organisation High Life Highland, which stepped in late in the sale process after a bid from a private buyer fell through.
The move brings to an end the decade-long tenancy of the voluntary Strathpeffer Pavilion Association (SPA), which has operated the building under a lease arrangement with owners the Scottish Historic Buildings Trust.
The trust has been trying to sell the pavilion for some time and had reached an agreement with a private buyer.
The council and High Life had been involved before the buyer became involved – and stepped in again after the proposed deal collapsed near completion.
The new three year lease is with a view to allowing time for a community-led buy-out.
Trish Black, chairwoman of the SPA thanked trustees and fundraisers for their support in turning the pavilion into a leading venue in the Highlands.
She said: "We should be extremely proud of what we have achieved over the last number of years at this historic venue. I am pleased and reassured that the council and High Life Highland have stepped up to protect the operation for the next three years, to allow time for a full community buy-out
"We are pleased to have welcomed many tens of thousands of locals and visitors to both community and other amazing events and shows that have been held during our tenure. "And it has been thanks to the dedication of the staff and our supporters that we have been able to maintain and improve the operation at what we believe to be one of the most important venues in the Highlands."
She said the SPA board had concluded late last year it could not mount a fundraising campaign to buy the building due to cuts to its annual funding.
She added: "As we leave this building, we would take the opportunity to thank the Highland Council for its ongoing support over the years and to wish High Life Highland well as they take up the baton running this wonderful and amazing venue."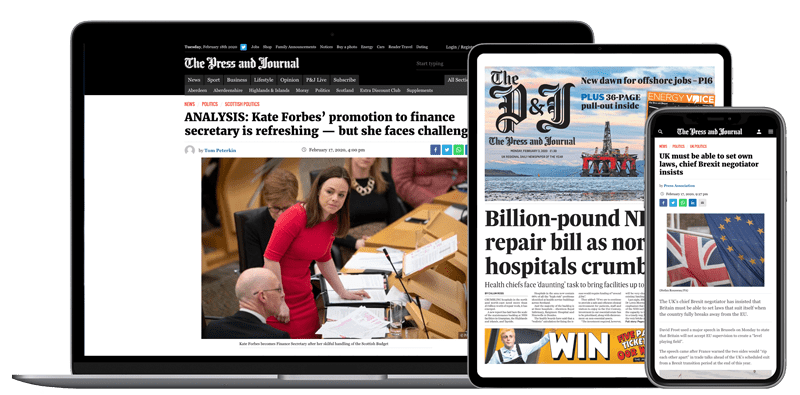 Help support quality local journalism … become a digital subscriber to The Press and Journal
For as little as £5.99 a month you can access all of our content, including Premium articles.
Subscribe