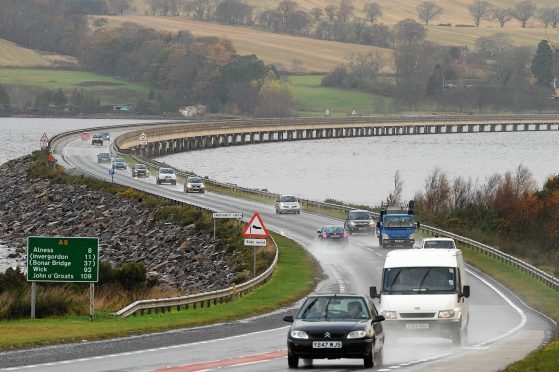 A major upgrade of a key bridge on the A9 has been pushed back to later in the year.
Plans for a six month overhaul for the Cromarty Bridge were revealed before Christmas – with work due to start in April.
However, Bear Scotland has now confirmed that the project has now been delayed until the summer.
The trunk road operator said it is still working to finalise a start date – though funding for the work has been confirmed from the Scottish Government.
The bridge carries the Inverness to Thurso road across the Cromarty Firth.
The project involves upgrades to four of the bridge spans, including the deck and supports to prevent against future deterioration.
It follows on from a series of other advance works last year.
A spokeswoman for Bear Scotland said: "Following confirmation of funding from Transport Scotland we are expecting to begin works on the refurbishment of four spans of the Cromarty Bridge in the summer, slightly later than originally programmed.
"These works are the continuation of over £4million improvements to the bridge since January last year that will ensure its continued safety and functionality for years to come."
When the project was announced last December, the operator said work was due to start in April to avoid winter weather, which could delay the scheme.
The company has also worked with Highland Council and particularly the Cromarty Firth Port Authority to minimise impacts on visitors to the north.
The bridge is a key part of the route for visitors arriving by cruise ship into Invergordon and then travelling to visit attractions around Inverness and the central to west Highlands.
The Bear Scotland spokeswoman added: "We will keep all stakeholders updated when the start date is finalised."
The company has previously indicated that safety measures would mean the bridge is reduced to one lane during the works.
Traffic analysis suggested there would be delays of around 10 minutes at peak times.