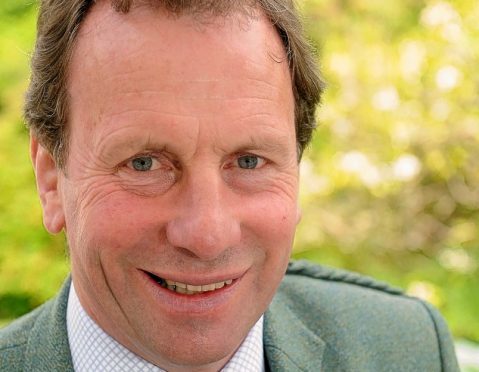 The group behind the famous North Coast 500 road route now want to transform the image of an underused Highland railway line to create a new tourist boom.
David Whiteford, chairman of the North Highland Initiative, has suggested a major new campaign to boost the Far North Line between Inverness and Caithness.
He believes that with imaginative marketing it could become "one of the world's most talked about train journeys".
And he started by proposing a change of name to "The Great North Highland Line".
Businesses in the north have already reported a surge in trade since the launch of the hugely successful NC500 road loop around the region in May 2015.
It was led by the North Highland Initiative, which now wants to carry out a similar re-branding exercise on the area's rail route.
The line, which links the Highland capital with Wick, features spectacular scenery on its journey through Ross-shire, Sutherland and Caithness.
It also passes several famous landmarks, including Dunrobin Castle, Skibo Castle and the Forsinard Flows.
However, it has become synonymous with delays and timetabling problems – while its lengthy route means it takes considerably longer to travel by rail than it would by road.
The Scottish Government announced a review group would look at future options for the line late last year.
Mr Whiteford suggested it could be called the "Too Far North Line" – saying the route is currently "under utilised".
He said: "It's a pity because if you take the time to ride along it there's a lot to see and do. It's a journey that offers a choice of fairy tale castles; great walks and bike trails; distilleries; challenging golf courses; and lots of fascinating history, archaeology and ecology."
He suggested creating restaurants, holiday accommodation and other attractions at some of the line's 19 stations, similar to the Platform 1864 restaurant which opened in the former ticket office at Tain.
He added: "With 143,000 cruise liner passengers arriving into Invergordon this summer and visitors flocking to the north Highlands in record numbers, there is no shortage of potential passengers.
"When the North Highland Initiative created the North Coast 500, it wasn't a particularly difficult thing to do: we just gave what was already one of Europe's most scenic coastal routes a name that caught the imagination, and marketed the wealth of attractions that already existed along it.
"I'm convinced that Britain's most northerly train line could benefit from similar treatment.
"Let's start with a name that's a bit more inspiring. 'The Great North Highland Line', perhaps?
"Something that focuses less on how far away it is, and more on the fun and adventure that await the intrepid traveller."
The initiative would tie-in with ongoing work to build a new rail station at Inverness Airport and a revamp of the city's existing station.
North Labour MSP Rhoda Grant, who is vice-president of the Friends of the Far North Line campaign group, welcomed the proposal.
However, she warned it should not come at the expense of regular passengers.
She said: "The line also needs to serve the local population and the lengthy journey time of four hours and 30 minutes from Inverness to Wick needs to be tackled as a priority, as does the reliability of services.
"Improving the line's infrastructure with extra double track would go a long way to achieving these goals.
"Marketing the line as an exciting package is a great idea, but I believe there would need to be more investment to ensure rail services lived up to passengers' expectations."
Stewart Nicol, chief executive of Inverness Chamber of Commerce, said that there were major problems with infrastructure and rolling stock on all of the north's railways.
But he praised Mr Whiteford's "innovative" thinking.
He said: "Anything that can be done to improve the Far North Line has to be a positive.
"There are a lot of issues that need to be addressed and it really is quite a challenging problem.
"I think to do something off the back of the North Coast 500 is a good idea."
The Scottish Government said its review team was already looking at ways to maximise the economic value of the line.
The route will also be included in a ScotRail initiative dubbed "Great Scenic Railways of Scotland", with dedicated tour guides on board highlighting local attractions.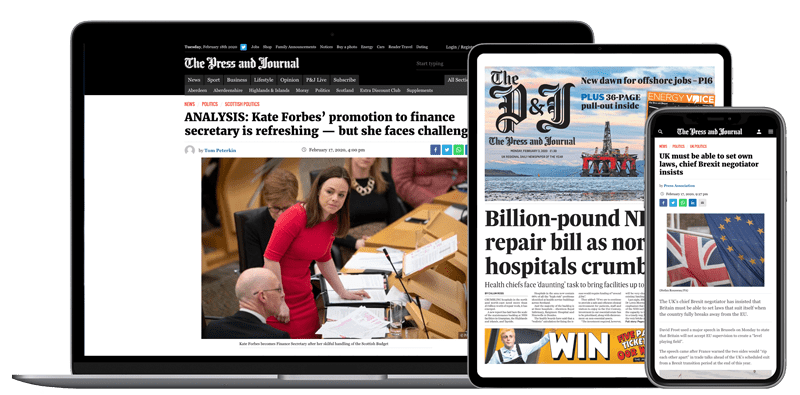 Help support quality local journalism … become a digital subscriber to The Press and Journal
For as little as £5.99 a month you can access all of our content, including Premium articles.
Subscribe