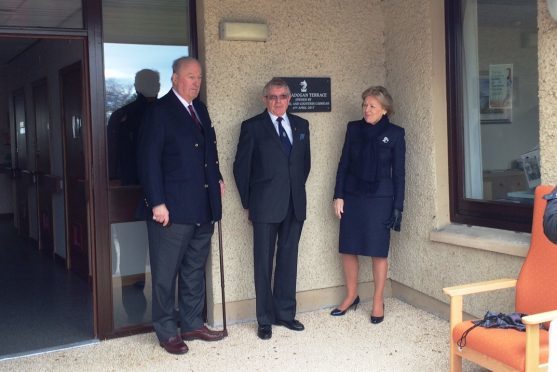 A new patio at a Sutherland hospital has been opened by the peers whom it is named after.
The Cadogan Terrace is designed as open space at the cancer and palliative care unit at Golspie's Lawson Memorial Hospital.
It was officially opened by the Earl and Countess of Cadogan last week.
Lady Cadogan unveiled a plaque on the wall outside the Sutherland hospital's Cambusavie Unit.
Lorraine Coe, NHS Highland's Sutherland district manager, said: "This is a fantastic day for us. I, too, would like to thank the wonderful support we have had from the Lawson Cambusavie Memorial Hospital Friends and from Lord and Lady Cadogan.
"The terrace will be a wonderful addition to the facilities we have at the hospital and particularly for people with cancer."