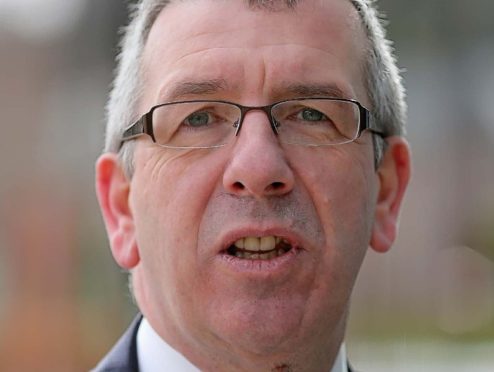 More than 200 patients needing treatment for eye conditions in the Highlands in the last year waited more than three months for surgery.
New Scottish Government figures show that the total number of patients is more than 10% of the number seen over the same period in 2015/16.
There is currently a nine-month waiting list from referral to operation for cataract patients.
North Labour MSP David Stewart said the situation is "not good enough" – and accused the Scottish Government of breaking its own standards.
Mr Stewart asked for the figures after handling the case of an 80-year-old from Inverness who was faced with an 11-month delay for a cataract operation.
Across NHS Highland, 2,070 patients received ophthalmology treatment with 1,839 waiting less than 12 weeks and 231 waiting more than 12 weeks.
In NHS Grampian, there were a total of 3,727 patients, with 3,144 seen within the target and 583 waiting longer.
Health Secretary Shona Robison has previously said all patients should receive their inpatient or day case treatment, including a cataract operation, within 12 weeks of a patient agreeing treatment with their consultant.
Mr Stewart said: "Ms Robison's own standard has been broken in the region – any patient with an eye condition should not have to face such a delay. A problem with your eyes can really impact on your quality of life and even your ability to work and drive."
He added: "No-one can blame our hard-pressed NHS staff because it rests with the Scottish Government to find a solution; they set the standards after all and they need to help health authorities that are finding shortages of staff to meet targets."
Ms Robison said there had been a 29% increase in examinations since free eye tests were introduced and praised the work of doctors – though she accepted there was room for improvement.
She said: "We have recently invested an additional £500,000 to NHS Highland to get people in that area their hospital treatment more quickly.
"We are committed to investing £200 million in five new elective centres, including one in Inverness.
"These will help ensure procedures – including cataract – are carried out more quickly."
A spokesman for NHS Highland said there had been "difficulty" in filling vacancies in ophthalmology which contributed to the current waiting time.
He added: "At present, there is a nine-month waiting time from referral to cataract assessment.
"We accept that this is unsatisfactory, however we remain confident that patients will be seen within the 12-week treatment time guarantee for cataract surgery after their assessment."