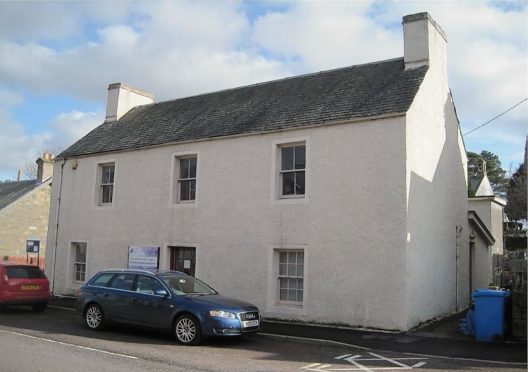 A former council office in a Badenoch village could be set for a new lease of life as an arts studio.
Glass artist Anne Bridgen has lodged plans to take over the closed Kingussie High Street offices of Highland Council.
She hopes to open the arts studio on the ground floor while offering medium to long term rented accommodation upstairs.
Council staff in Kingussie are now based in the refurbished former courthouse building, alongside the police.
Dr Bridgen, a virologist, runs her Fused and Light studio out of a gallery in nearby Newtonmore, which she uses for taking classes and making sales.
However, she the current studio is now too small and is expensive to rent.
In planning documents lodged with the council, Dr Bridgen said: "The driving force for this project is that I am seeking a larger studio for my Fused glass business, Fused and Light.
"This currently operates from the Trove, Newtonmore, which is now too small, as well as costing a lot in rental income.
"I hold classes, use it as a studio to sell work from currently six other outlets and I also sell work by other artists.
"My experience has indicated that my provision of drop-in classes provides a necessary wet weather activity for tourists."
Dr Bridgen is a member of the Creative Cairngorms and Society of Badenoch and Strathspey Artists.
The artist also runs a holiday lets business in the area – and said she is regularly approached by people seeking longer term accommodation in the area.
The former offices require minimal change downstairs to be changed into an art gallery, while the upstairs accommodation will take around a year to complete.