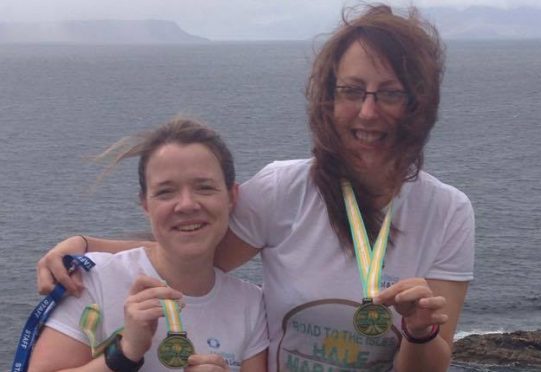 Hundreds of runners taking part in a West Highland event have put their names in the record books before they've reached the starting blocks.
A huge number of entrants have put their names down for this year's Road to the Isles half marathon at the weekend.
Last year, 70 runners took part in the race which follows the 13-mile route from Arisaig to Mallaig – but this year 430 have signed up for the event.
Catering for such numbers won't be a problem as theatre impresario Sir Cameron Macintosh, who has a holiday home in Mallaig, gifted a giant paella pan to the village, and a chef from Inverness will feed the hungry hordes.
Organisers have been overwhelmed by the response this year to the event which is run by the Mallaig Pool and Leisure Centre.
Centre manager, Paula Wilkinson, said: "This year is our best ever number of entries since the Road to the Isles half marathon started in 2010. We have participants coming from as far afield as Missouri in the United States, Paris, the Netherlands and Devon and Cornwall in the UK.
"All money raised will be going towards the Mallaig Pool and Leisure Centre refurbishment fund which aims to raise £1.1million. The total currently stands at just over £309,000.
"It's great as the whole community is pulling together to help. The huge paella pan holds 250 portions and Duncan Chisholm from La Tortilla in Inverness will be doing the cooking. He will be making a smaller vegetarian one first of all then a big one when most of the runners will be back around 2.15pm."
She added that lots of local businesses were offering donations and services to help the day go smoothly.
The day starts with a Walk on the Wild Side at 10am, the half marathon begins at 12 noon followed by a 10k at 1pm and a 5k at 1.30pm.
All entrants will receive a medal and a T-shirt for their efforts and there will be rosettes for those who come in first, second and third.