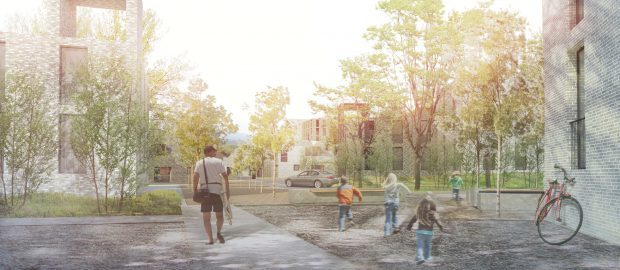 Plans for a 600-house development between Oban and its outlying village of Dunbeg were given a seal of approval yesterday.
Argyll and Bute Council's planning committee endorsed a masterplan for the "Dunbeg Corridor".
Planning officer David Moore said the homes, being developed by the Link Group, would be available for shared equity, rent and "perhaps mid market rent, to make sure the needs of the community are catered for."
Councillor Robin Currie said: "I am delighted to see this application. I'm quite anxious that we start building as soon as possible because everybody knows the huge need there is for housing in Oban. The sooner we can get going on this the better."
Phase one will include 300 flats and houses to be completed by 2022.
A further 305 homes will be built in the future as part of a longer term plan.
Mr Moore said that the first phase would be accessed from Kirk Road in Dunbeg.
He said: "Kirk road will require to be widened. Residents of Dunbeg in particular at the moment are saying the road is not fit for purpose.
"There are proposals to upgrade the road. The council is putting together a road design."
He said that Dunbeg Primary School Parent Council had raised concerns about how the school would cope with all of the extra pupils generated by the development.
Mr Moore said: "I have had a firm commitment from the education department to undertake what is required to deliver an education structure. We have confidence that can be done.
"We are more than happy to ensure Dunbeg Parent Council and the education department carry out further discussions."
Now that it has been endorsed, the masterplan becomes a material planning consideration.
Detailed planning applications will be required before any building work begins.