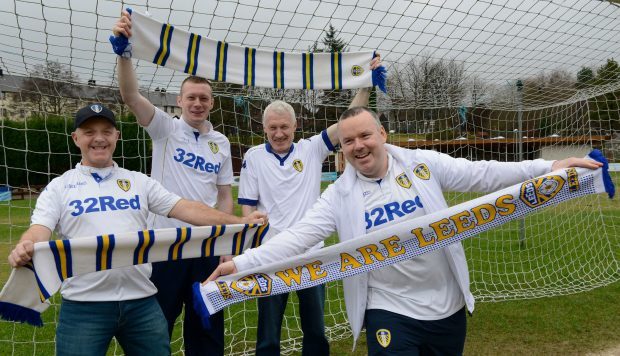 Travelling from Lochaber to Leeds every fortnight is nothing if you are diehard football fans.
Four local stalwarts don't mind getting up at the crack of dawn and driving all the way to Elland Road and back in a day – all to see their beloved Leeds United.
Father and son John Flannigan, 57, and Bradley Flannigan, 27, from Caol, and Peter MacDonald, 56, and Martin MacDonald, 30, from Fort William, are all season ticket holders.
And, in their 670-mile round trips, they will have travelled longer distances to get to Elland Road than famous former players such as Billy Bremner or Jackie Charlton ever did.
For the past six years, the faithful fans have been travelling to virtually every home game.
Today will be their 16th this season when Mr Flannigan, senior, Mr Martin MacDonald, and one "sub", head south for the match in the Championship against Norwich. Victory could help put Leeds in contention for promotion to the Premiership by the end of the season, so they are keeping their fingers crossed for a good result.
The Fort trio will be on the road ar 6am arriving in Leeds in the late morning. But after cheering and shouting themselves hoarse all afternoon watching their beloved team in action, they're adamant that, win, lose, or draw, their journeys are "really necessary".
Occasionally, the Lochaber Leeds United fans have even had to hire a minibus to travel down as more local enthusiasts want to join them to watch a particular game.
Mr Flannigan senior, a joiner, played at right back with Inverness Clach in the 1980s and with Fort William FC in the 90s. He has been a Leeds United fan from his schooldays because of the English club's famous Scottish player policy at the time.
Before one home match in 2010, he and his son, a sawmill operative, spotted a Fort William-based car in the Elland Road car park, and that's how they met up with fellow local fans, the two Mr MacDonalds, a painter and a civil engineer. Since then the four United fans have always taken down a New Year gift – of Ben Nevis whisky – for the car park attendants.
"It's all part of the whole experience of supporting Leeds United – but not from a distance", Mr Flannigan said.
"We travel that distance instead."
Today, Mr Peter MacDonald has work commitments, and Mr Flannigan junior is recovering from a broken leg, so a "sub" will be coming on board for the journey south – Stephen Howden from Caol – a former striker with Fort William FC.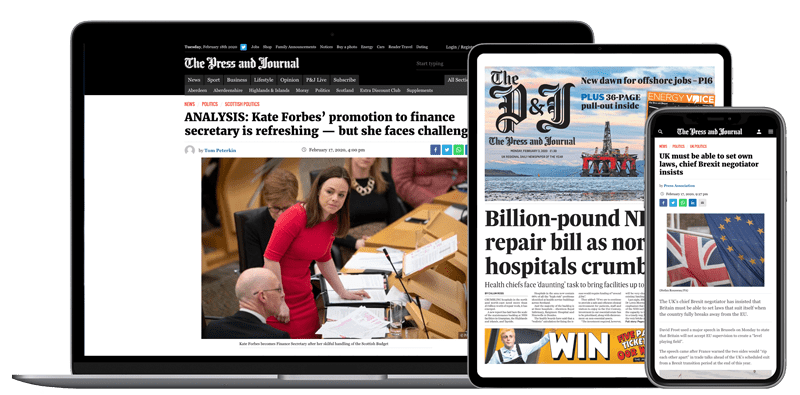 Help support quality local journalism … become a digital subscriber to The Press and Journal
For as little as £5.99 a month you can access all of our content, including Premium articles.
Subscribe