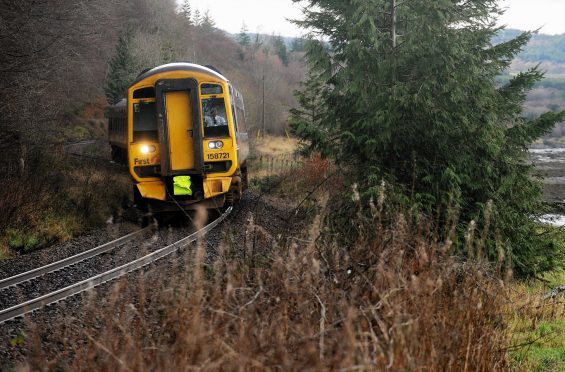 The head of Scotland's main tourism agency has backed plans for a North Coast 500 style transformation of a Highland railway line.
Malcolm Roughead, chief executive of VisitScotland, urged key players to get round the table to work out how to boost the Far North Line.
The railway, which links the Highland capital with Thurso and Wick, has frequently been criticised for lengthy journey times and delays.
Earlier this year David Whiteford, chairman of the North Highland Initiative, which launched the hugely successful touring route the North Coast 500, proposed rebranding the rail journey as the Great North Highland Line.
He believes that with imaginative marketing it could become "one of the world's most talked about train journeys".
Mr Roughead welcomed his thinking and said he was keen to see more details.
He said: "All these things are about innovation and creativity and just looking at your assets in a different way.
"That's what we are hoping to see and hear more about.
"I was aware of that idea in broad terms but like everything you have to look at the detail.
"It's wonderful to have these really good strong ideas but they have to be delivered.
"I would think the next stage with that thinking is to get the right people around the table to say how do we do it?"
It is understood that staff from VisitScotland will discuss the idea with various agencies, including Transport Scotland, at a meeting in Inverness today.
Mr Roughead added: "It's all about getting a coalition of the willing where people come together.
"If you go in with a positive attitude, you'll come out with something that is going to be of the benefit of everyone."
Mr Whiteford's initial proposals suggested highlighting the spectacular scenery and opening restaurants, attractions and holiday accommodation at some of the line's 19 stations.
The line is currently subject to a study by a Scottish Government led review team .
It is also included in ScotRail initiative "Great Scenic Railways of Scotland" – which will place "tourism ambassadors" on trains to provide information about attractions, history and journey connections.
Catering on the trains will also feature produce from local supplier.