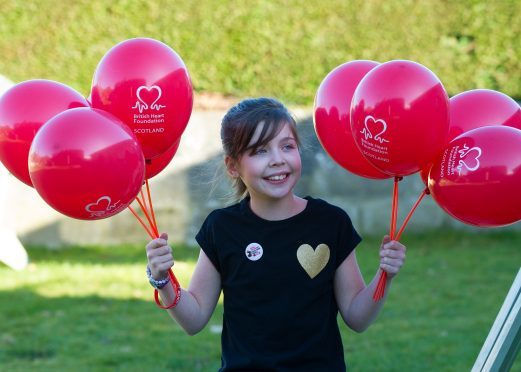 Rita Campbell
The ordeal of watching her grandfather's daily struggle with severe heart failure has inspired a young Nairn girl to raise an impressive £15,000 for the British Heart Foundation.
Nine-year-old Lana Munro and her mum Marie are encouraging everyone to wear red and host a fundraising event on June 9 as part of the British Heart Foundation's (BHF) "Wear it. Beat it." campaign.
Lana wants to break a world record for the greatest number of schoolchildren wearing red in one place at the same time.
Money raised will go towards the charity's lifesaving research into heart and circulatory disease, which causes more than a quarter (26%) of all deaths in the UK.
The mother and daughter are also organising a charity cycle and a Ladies Prosecco and Pudding Day on the weekend of the event and an auction later in the month, where prizes include a signed cycle jersey from Sir Chris Hoy.
They have already donated around 400 bags of clothes to BHF shops with help from the local community; given up chocolate for the month of March; deployed numerous collection tins in Nairn; and made more than 70 Christmas candles.
The final event for the end of summer is a children's cycle ride by the local beach, where kids will be dressed in white t-shirts and get covered in multi-coloured chalk as they do their race.
They are on track to have raised £15,000 by the end of the year.
Lana's grandad suffered a heart attack whilst on holiday in Spain in October 2015.
Although he survived, spending months in cardiac rehab, the 83-year-old now suffers from severe heart failure where the heart can no longer pump blood as efficiently as it used to do.
He has just two per cent heart function and can't do the simple things that most of us take for granted.
The devastating condition affects more than half a million people in the UK.
Mrs Munro said: "My dad is a walking miracle. Thanks to the BHF's research, more people, such as my father survive heart attacks, but many are now living with the terrible burden of heart failure.
There is no cure for that, which is why Lana wanted to raise as much as she can to help stop others from going through the same tragedy.
"Lana has been amazing and has raised more than £6,000 so far. We've even had a visit from BHF supporter and Made in Chelsea star, Oliver Proudlock, who had tea and scones with Lana as a way of saying thank you.
"I'm incredibly proud of my dad and Lana. My dad's heart is so weak now and he's unable to live independently, but the special relationship between Lana and her grandpa is as close as ever."
The youngster added: "I'm always thinking of more ways to raise money for the BHF and I can't wait until "Wear it. Beat it".
"I would love to see even more people taking part – it's great fun and will really help millions of people like my grandad."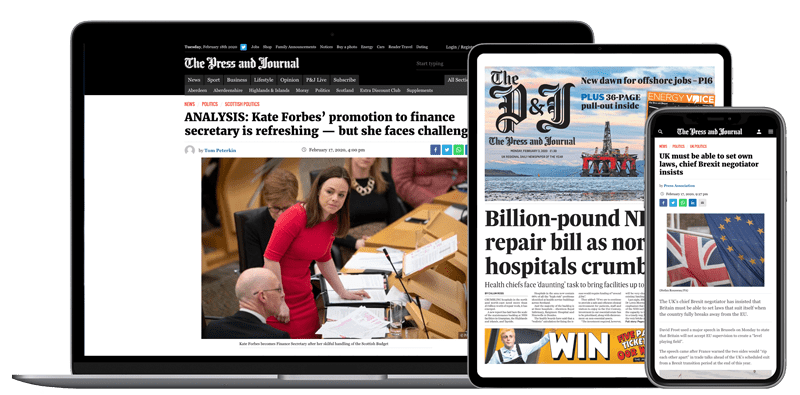 Help support quality local journalism … become a digital subscriber to The Press and Journal
For as little as £5.99 a month you can access all of our content, including Premium articles.
Subscribe