A fund has been started to pay for the funeral of a man killed while he was working at a quarry in Wester Ross.
Pawel Kocik was crushed to death last week at Leiths' Kishorn Quarry.
The 34 year-old machine operator – who moved from Poland to Scotland in search of a better life – is understood to have suffered horrific chest injuries.
Tributes paid to young father crushed to death at Highland quarry
Now his best friend has set up an online fund to help pay for Mr Kocik's funeral, and he hopes some money will be left over to help his widow, Karolina, 31, and the couple's five year-old daughter, Julia.
Almost £1,000 has already been raised in the space of a few days.
Kris Koper said: "Pawel was a wonderful man and the best pal you could wish for. I could always share with him my craziest ideas and he would always understand.
"I will miss him very much. But I am trying to do what we both promised each other – that if anything happened to either of us, we would take care of our loved ones.
"I am raising money, firstly to cover the funeral costs and hopefully, if something is left over, it will help his widow sort out other problems."
The tragedy happened around 11.30am on Wednesday and Mr Kocik's body was recovered about 6.30pm. Family members who live in Edinburgh were told the devastating news when Police called at their home.
The grief-stricken relatives then travelled to Inverness to identify his body.
But they claim Mr Kocik's employers haven't kept them up-to-date with developments and they have had to keep contacting the firm for information.
His sister, Ania Liszek, 40, said: "Pawel was a very good man who deeply loved his family. Leiths should offer to help."
And his brother-in-law Michal Liszek added: "We've had no information from the company."
The Health and Safety Executive, HSE, has already begun an investigation into the tragedy.
Grant Milne, managing director of Leiths quarries division, said he had called the family.
"First and foremost, our thoughts and condolences are with the family. It is tragic. Sadly, I can't say more until the HSE has concluded its investigation."
It is understood that a post mortem has been carried out on Mr Kocik's body and the family hope to have the results back today.
Anyone who would like to donate to Mr Koper's fund for his best friend can do so by logging on to http://www.justgiving.com/crowdfunding/pawel-kocik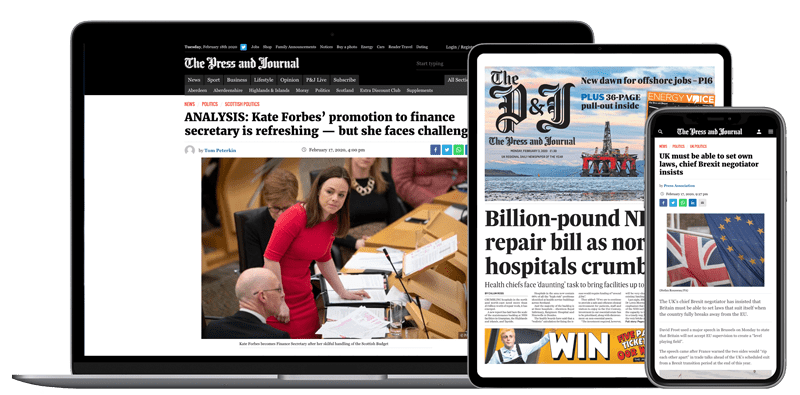 Help support quality local journalism … become a digital subscriber to The Press and Journal
For as little as £5.99 a month you can access all of our content, including Premium articles.
Subscribe