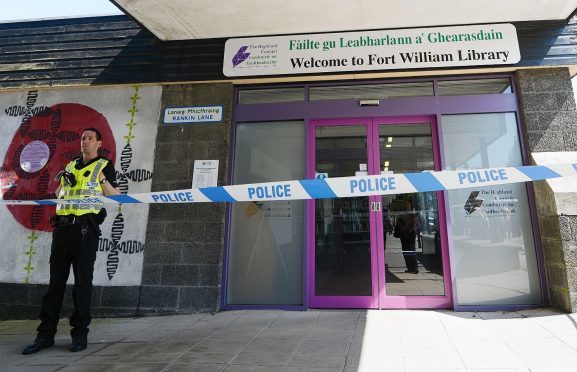 Police rushed to a library in a Highland town yesterday after receiving reports that a gunman was in the building.
Officers cordoned off the library at the end of Fort William High Street following a call from a concerned member of the public.
A 26 year-old man was later detained by police and it is understood that a plastic BB gun was also recovered by officers.
A shop assistant at the nearby clothing store M&Co said a member of the public had witnessed someone acting suspiciously in the area just before the incident.
"One of our side windows looks onto the library and a chap came in with his mobile phone in his hand," she said.
"He said he has seen someone sitting on a wall outside earlier and it looked as though he had something suspiciously like a gun tucked into the back of his trousers.
"He contacted the police using his phone and was looking out of the side window when he saw him go into the library.
"I didn't see anything myself – it all happened so fast."
Amid heightened sensitivity in the wake of the Manchester terror attacks, rumours quickly spread on social media that a gunman was loose inside the library.
However, police later reassured the public that there had been no wider threat.
The incident happened when Fort William was packed with visitors, many of whom were from the cruise ship Braemar, which anchored off the town early yesterday morning.
The Fred Olsen Cruise Lines vessel, carrying more than 900 passengers, was on its first visit to the Highland town and many were strolling along the busy High Street or sitting in the gardens at the nearby Parade enjoying the glorious sunshine when police cars and vans rushed to the scene.
A Police Scotland spokeswoman said: "We can confirm that a 26-year-old man has been detained following a call from a member of the public relating to a man behaving suspiciously at Fort William library.
"There was no threat to the wider public."
The incident happened just two days after the UK terror alert threat was raised from severe to critical following the horrific tragedy at the Manchester Arena on Monday night when an explosive device was detonated by a suicide bomber, killing 22 and injuring 59.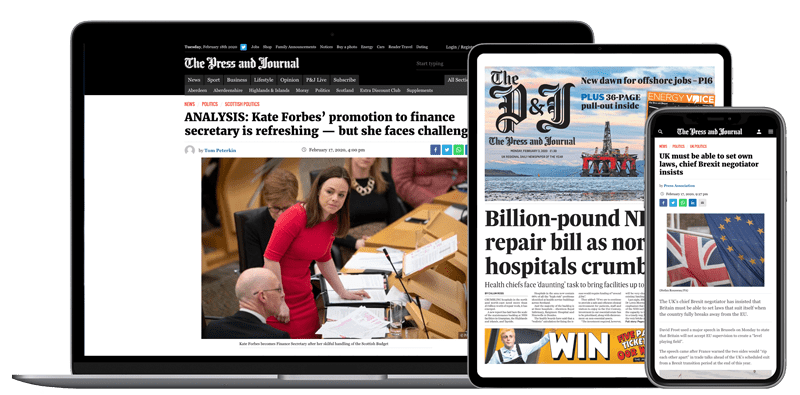 Help support quality local journalism … become a digital subscriber to The Press and Journal
For as little as £5.99 a month you can access all of our content, including Premium articles.
Subscribe