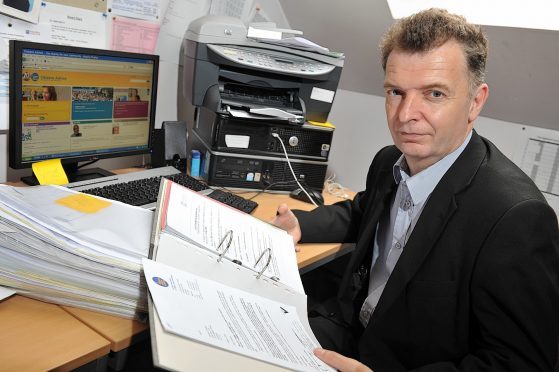 Highland councillors managed to set an example, by trimming their running costs last year while being forced to help save the organisation millions of pounds to balance its books.
Figures published yesterday revealed a total expenses bill of £261,785 for 2016-17, which was down from £283,990 for the previous 12 months.
The total combined cost of expenses and salaries was also down slightly at £1.75million. The sums will have reduced partly as a result of the sad deaths of two veteran members – Labour's John Ford and Independent, John Rosie – during the past year.
The two costliest councillors in terms of expenses both lost their seats at last month's local elections.
Budget leader Bill Fernie and education chairman Drew Millar claimed £13,928 and £13,200 respectively, but their senior roles demanded extensive travel.
Mr Fernie, representing a Caithness ward, also claimed the most for meals – a total of £903. But it was £391 less than the previous year.
Skye councillor Mr Millar's accommodation costs of £8,626 were the highest.
A straight year-on-year comparison between individuals' expense claims for the period was complicated by the change of control last June, with the collapse of an SNP-Lib Dem-Labour coalition and establishment of an independent-led minority administration. That will have affected the consistency of claims.
Incoming council leader Margaret Davidson claimed expenses of £9,160 for the year, up from £7,960 in 2015-16.
The SNP's Ken Gowans dialled up the highest individual phone bill – at £630 – which was more than double the amount of most colleagues. Former SNP member Bill Lobban was close behind, on £577.
Liberal Democrat group leader Alasdair Christie, an Inverness councillor, traditionally claims no expenses and maintained that last year.
Independent member Carolyn Wilson was next on the thrifty list, claiming expenses of only £9.42 for the year.
The council's new administration is an independent/Lib Dem/Labour coalition – the fourth change of control within nine years.