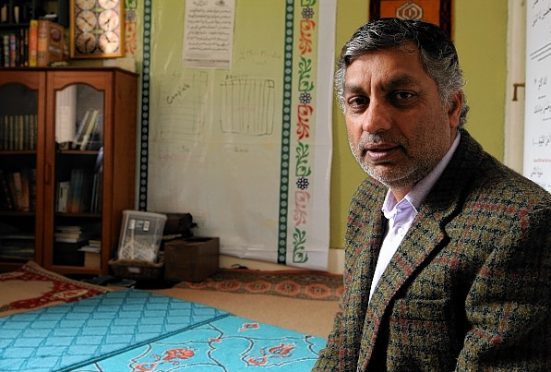 The north's Muslim leader spoke of his sadness and anger yesterday (SUN) at the latest London terror attack amid concern that the atrocity could have repercussions elsewhere.
Inverness mosque founder Waheed Khan was horrified by Saturday night's events, as he has been by previous attacks including last month's murders of 22 innocent people at a Manchester pop concert.
His first thought as the story broke on Sunday was "oh, not again."
He said: "We get extremely angry, we feel really sorry for the loss of those innocent lives.
"We also feel embarrassed because our religion kind of comes into the equation for that and these guys claim to do it under the name of God and Islam and that makes us angry. This should not be done in our name.
"I'm not sure how much they have in common with the Muslim community. These people are often silent, they're not known to the wider community.
"It takes us years back, our good work and dedication. This really harms our community.
"We're extremely sad for the loss of those people who were enjoying a night out and had no ideas of what was to follow."
Dr Khan said the Muslim community, like everyone else, was being more vigilant in the wake of the latest attacks.
The Press and Journal revealed in 2015 how Inverness imams intervened, along with police, to stop a north man from falling into the clutches of jihadists wanting to recruit him to fight for Islamic State in the Middle East.
Dr Khan said he was unaware of any further cases since then.
The Muslim population in the north has doubled to more than 500 in the past decade. It moved from a temporary home at the city's Northern Meeting Park to the former Rangers supporters' Portland Club premises in 2014 to accommodate greater numbers.
Muslims travel from as far as Shetland, Skye and Fort William to worship at the mosque.