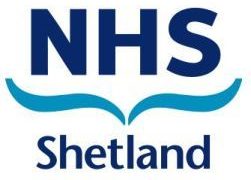 Hundreds of island patients waiting to see an NHS dentist have been told to fight to get on the list of an independent dentist.
NHS Shetland employs the equivalent of just over seven dentists in the Public Dental Service, where patients are guaranteed NHS care.
But last night, it emerged that 600 people waiting for appointments with the service have been told to look elsewhere for treatment because it is unlikely that they "would be seen in the future".
The island's health board has experienced well-documented difficulties of both recruiting and retaining dentists.
Now, in a letter to all 600 patients on the waiting list, the health board's chief executive Ralph Roberts has said it is unable to provide everyone with a public dental service (PDS).
"We're also finding that existing patients are waiting longer than we would want for their treatment and check-ups," he states in the letter.
"Because of this, we've agreed to prioritise access to our PDS service for those patients who require additional support, those that have particular clinical needs and for children."
He added: "Whilst I accept this may be deeply frustrating for the people that have been on the PDS waiting list, I think it's important to be honest with them about the likelihood of the service being able to expand to accommodate them.
"It's also important that our public dental service is able to focus on the patients with most need.
Did you receive the letter or are you struggling to find a dentist on Shetland? Get in touch at pj.newsdesk@ajl.co.uk
"I would, therefore, encourage anyone who needs to see a dentist to consider registering with a different dental practice."
He confirmed that the PDS was working hard to maintain a dental service to the most remote areas of Shetland – for example the isles – "where an independent service is unlikely to be viable."
Lerwick South councillor Peter Campbell described the impact on patients as "very serious."
He said: "We already had a situation where the average number of patients in Shetland was well above the national average per dentist – I think it was 1,600 while in Shetland it was 2,000. So it's really quite concerning that this has come to pass."
Shetland North councillor Alastair Cooper said: "We have a shortage of dentists and it's not just a Shetland issue. But at the same time it's a bit much that folk are being directed towards private practices.
"The health board has to do as much as it possibly can to remedy the situation as quickly as they can."
Shetland Liberal Democrat MSP Tavish Scott said: "The reality of dental cover in Shetland now is being affected by the squeeze on spending that's been imposed on health services more generally in Shetland.
"The health board have no money for anything and this is one of the effects of it, that the wider service that used to be provided for people needing dental care is no longer available and it's a sorry sign of the financial times we're now in.
"The important aspect is that people who do need dental care and are either elderly or have particular needs and should be treated are seen. It's very important, that therefore, the health board continue to provide a safety net for people with particular needs."
He added: "It's the Scottish Government who obviously provide funding for the health service and we keep being told that everything is tickety-boo and this is another illustration that it is anything but."
A spokesman for the Scottish Government said: "We're committed to ensuring that patients who wish to have access to NHS dental services are able to do so.
"Across Scotland, more than 4.9million people have now registered for NHS dental services, and the total number of independent dental practitioners providing NHS services has risen by more than 30% under this government."