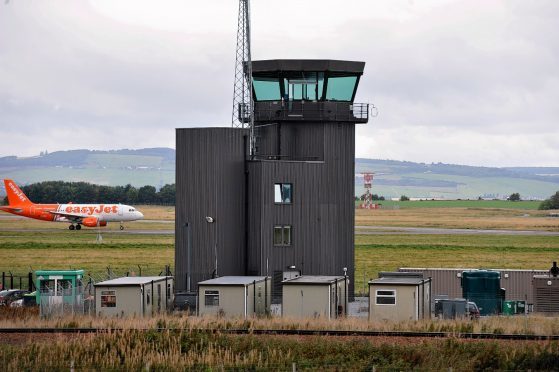 North airport chiefs have moved to try to ease concerns about a proposal to scrap air traffic control towers across the region.
Senior figures from Highlands and Islands Airports Limited (Hial) met leading politicians yesterday to discuss the controversial plans.
Fears over jobs and safety were raised in April when it emerged that Highlands and islands airports could become the first in the UK to scrap local control towers and manage their flights remotely.
Trade union leaders claimed that dozens of jobs could be lost if all local air traffic control was moved to Inverness.
Hial runs 11 airports at Barra, Benbecula, Campbeltown, Dundee, Islay, Inverness, Kirkwall, Stornoway, Sumburgh, Tiree and Wick, and employs about 55 air traffic controllers plus additional support staff across the network.
The firm announced yesterday that it had appointed aviation consultants Helios to "review existing operations and assess the best way of delivering a safe, efficient, future-proof service at the 11 mainland and island airports".
Its initial report is scheduled to be reviewed by the Hial board later this year.
Hial managing director Inglis Lyon said: "Our overriding priority is and will always be, to deliver safe and secure air navigation services now and into the future.
"Having already briefed our staff on the proposals and the decision to instruct Helios to review the operation, it is important we discussed the plans with the elected representatives whose constituencies include the 11 airports involved.
"We also needed to make them aware of global developments in technology and the consequential demands on the airline industry."
He added: "We have an important role to play in sustaining airports within rural communities, promoting growth in air routes and enhancing connectivity through improved services and infrastructure.
"This delivers long-term job security both in the aviation sector and also through enhanced economic access for remote communities.
"New developments in technology are increasingly important at a time where we are both witnessing and anticipating significant passenger growth across each of the airports within the group."
Shetland MSP Tavish Scott, who was among the first to raise concerns about the proposals, said: "Liam McArthur (Orkney MSP) and I saw them many weeks ago on the same issue and we've agreed to meet them again.
"I'm very concerned about the potential loss of air traffic control staff from the tower at Sumburgh and Liam has the same concerns about Kirkwall."