With the Royal National Mod being held in Glasgow for the first time in 29 years, a special logo has been unveiled.
The city will host the event in 2019, and the logo has been developed to show a modern and vibrant face for the week-long festival of Gaelic language, music and culture.
The ambition of the local organising committee of Mod Ghlaschu 2019, along with the support of Glasgow City Council and Glasgow Life, is to help An Comunn Gaidhealach deliver a Mod that is ambitious and forward-looking whilst respecting the traditions of the Mod and its cultural roots.
Leading Glasgow-based design agency The Creative Cell (An Comhlan Cruthachail) has designed the colourful logo.
This year's Mod will be in Fort William, with Dunoon being the host for 2018.
The 2019 festival will continue to offer a range of competitions for both children and adults – in oral, singing and instrumental performance. The highland dancing and piping competitions may also find a new place within the festival to allow for the full breadth of talent to be showcased.
There will also be an extensive fringe programme.
Donald Iain Brown, chairman of Mod Ghlaschu 2019, said: "When Glasgow won the bid to host the Mod 2019 we knew then that we had to create a vibrant brand to take the festival forward and to present an inclusive and welcoming message for the people of Glasgow that Gaelic culture is here to be embraced by all, regardless if they speak Gaelic or not.
"Music and song performed in any language is a unifying experience and our intention as an organising committee is to engage as many people as possible and encourage the City of Glasgow to support and enjoy all that their cultural heritage has to offer."
John Morrison, chief executive of An Comunn Gaidhealach, said: "We're thrilled that The Royal National Mod will be returning to Glasgow after almost three decades. The city is renowned, world-wide, as an incredible hub of music and arts and we feel this logo represents the vibrancy of the festival, as well as Glasgow. The Mod is a huge highlight in Scotland's cultural calendar, attracting Gaels and non-Gaels from across the world to celebrate our diverse range of events and competitions and we look forward to receiving a warm welcome from Glasgow in 2019."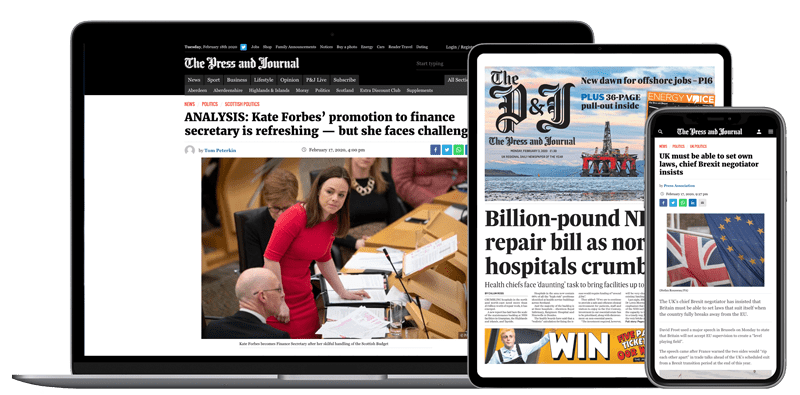 Help support quality local journalism … become a digital subscriber to The Press and Journal
For as little as £5.99 a month you can access all of our content, including Premium articles.
Subscribe