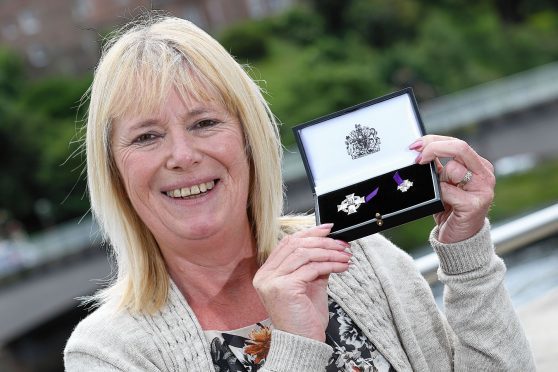 A Highland widow fought back tears yesterday as she received a posthumous medal on behalf of her husband who died while serving with the Army in Northern Ireland.
Sgt William Johnson was just 29 when he was killed, shortly after being posted to the province.
The awarding of the medal is made even more unusual because Sgt Johnson's family may never know exactly what happened to him due to the nature of his posting.
The Birkenhead-born boxer and football fan had enlisted at 16 and served with the Royal Corps of Signals as a telegraph operator in a host of countries including West Germany, New Zealand and the Caribbean.
He met his wife-to-be Debbie Crosbie while on exercise in Scotland and they married in 1986.
Their son James, 30, and daughter Louise, 28, joined their mother at yesterday's ceremony at the Royal British Legion Scotland's Inverness headquarters.
Military records recall Sgt Johnson as "an enterprising man with an infectious sense of humour and an efficient organiser".
He and his young family had moved to Cameron Barracks in Inverness prior to his posting to Northern Ireland shortly after he was promoted to sergeant with the 14th Signal Regiment.
His family has never been given details of the circumstances of his death.
"Horrendous" is how his 50-year-old widow Debbie, of North Kessock, described the shocking news relayed to them in June 1990.
She said she remembered him as "larger than life, a darling."
Speaking after receiving the Elizabeth Cross, Mrs Crosbie said: "It's immense. This is a great honour for myself, my son and my daughter to have this recognition of what he did for his country.
"He was buried the day before Louise's first birthday, so she finds this quite hard because she doesn't remember her dad."
The Elizabeth Cross is a commemorative emblem given to the recognised next of kin of members of the British armed forces killed in action or as a result of a terrorist attack since WWII.
Lord Lieutenant Janet Bowen, who presented it, said the Queen considered it "a right and proper way of showing our enduring debt to those killed while actively protecting what is most dear to us all."
The Lord Lt said: "We owe a great debt of gratitude to the men and women who serve in our armed forces and we especially remember them this week, being armed forces week."
RBL Scotland branch chairman Paul Wilson said he could not think of a better recipient for the honour, describing Mrs Crosbie as "a stalwart of our breakfast club."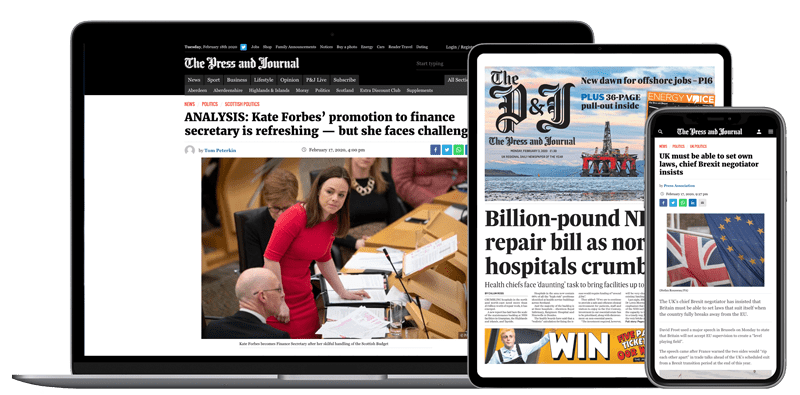 Help support quality local journalism … become a digital subscriber to The Press and Journal
For as little as £5.99 a month you can access all of our content, including Premium articles.
Subscribe