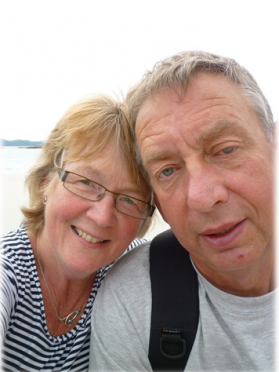 Scotland's bridges are essential to everyday life, connecting people and bringing communities together.
But for Sarah and Malcolm Christie, one of the country's most crucial crossings has proven to be a vital link in a marriage spanning four decades.
The couple, from Westhill, first met in 1974 when Sarah was a newly-qualified teacher at St Brides Primary School, Onich, and Malcolm, a graduate with civil engineers William Tawse, was contracted to work on the recently-commissioned Ballachulish Bridge in Lochaber.
A romance quickly blossomed and, to this day, the steel structure linking the villages of South Ballachulish and North Ballachulish is synonymous with their relationship.
It has even become part of Christie family folklore, often referred to as "Dad's Bridge" – an unlikely matchmaker for a couple who this weekend will mark 40 years of marriage.
Naturally, the festivities for this milestone will centre around Ballachulish and, in the shadow of "Dad's Bridge", the couple's nearest and dearest will travel far and wide to gather for a ceilidh celebration in the local village hall.
Mr Christie, 68, said: "Ballachulish was one of my first jobs after graduating and, while I played just one small part in the bridge's construction, it acted as the spark for a lifetime of happy memories.
"We never really know what's around the corner and sometimes take for granted those little moments in life that quite often lead us down the road to bigger and better things.
"For Sarah and me, Ballachulish and the part it played in our formative years is one of those moments."
As their relationship blossomed and work commitments changed, Mr and Mrs Christie moved from the Lochaber area and settled in Inverness. They were married on July 1, 1977 at Oban Cathedral.
In Inverness, daughters Mairi and Sarah were born, quickly joined by son Jonathan. Their second son, Stephen, was born in Aberdeen when the couple moved to Westhill.
Mrs Christie, 64, taught at Aberdeen's Gilcomston Primary School before retiring in 2013, and Mr Christie ended his career with Aberdeenshire Council three years later.
Their retirement is largely occupied by time spent with their seven grandchildren; Beth, Ewan, Calum, Isla, Harrison, Marin and latest arrival eight-week-old Sorley, all of whom will join tomorrow's party along with family and friends from as far afield as South Uist, where Mrs Christie was raised.
Eldest daughter Mairi Jackson, 39, a primary school teacher based in Stirlingshire, said: "We're very much looking forward to marking this amazing milestone in mum and dad's marriage and taking the party to where it all began for them.
"The bridge at Ballachulish has almost become a symbol for mum and dad's relationship. Whenever any of the family is passing by the area; crossing the bridge or even if Ballachulish is mentioned in conversation, the bridge and the association it holds for us quickly comes to mind."
Mrs Jackson added: "It is safe to say that, like the bridge that provides that important connection for the people of Lochaber and beyond, mum and dad's marriage was built to last."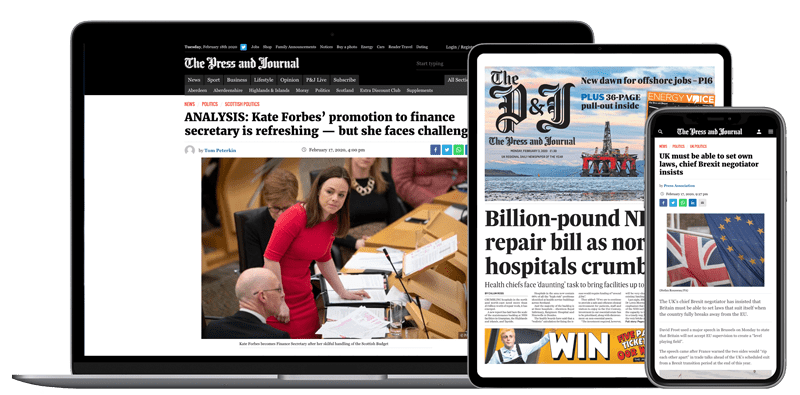 Help support quality local journalism … become a digital subscriber to The Press and Journal
For as little as £5.99 a month you can access all of our content, including Premium articles.
Subscribe