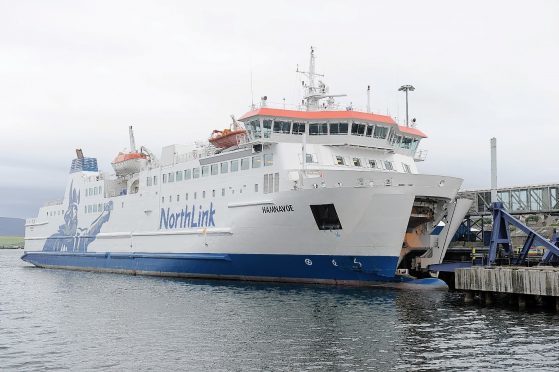 Transport bosses have revealed proposals for an Oyster Card-style pass to make travelling in the north easier.
Feryy, bus and rail travel – and even air routes – throughout the Highlands and islands could be booked and paid for in one fell swoop under a smart card system.
The north's transport partnership Hitrans hope that the western and northern isles could be a "test bed" for rolling out such a travel scheme across Scotland.
The move was welcomed last night – though one north MSP accused the Scottish Government of "failing" to join up public transport.
The proposal has been mooted by Hitrans among a package of improvements they are suggesting for integrating public transport.
The agency are particularly keen to tie up ferry journeys with onward travel by bus or rail – partly through better timetabling but also through having a universal "smart" travel pass which could work as a ticket for different types of transport.
The Oyster Card is a smart card system used for various types of transport in London.
Ranald Robertson, partnership director at Hitrans, said it would be a "very sensible step" for similar technology to be used in the islands.
He said: "There are definite opportunities for smart ticketing in our islands, it could really make a big difference.
"We see the islands as a really good test bed for how the technology would work across the country.
"Transport is a way of life in the islands more than anywhere else so it the ideal place to test something like this."
Mr Robertson gave an example of travelling internally in Orkney where passengers could travel to North Ronaldsay by air and then back by sea using the same travel pass.
He said challenges would be around establishing technology which would work across various operators and services.
A limited type of transport card already exists in the national entitlement card service – which includes Saltire Cards and Young Scot Cards.
Hitrans believe there is scope for these cards to be expanded into an Oyster Card style system.
Highlands & Islands MSP Rhoda Grant said that the idea is a good one but accused the Scottish Government of dragging their heels.
She said Scottish Labour had proposed a smart card system last year similar to the Oyster system.
She said: "What is clear is that despite their protestations to the contrary the SNP Government has singularly failed to bring in an Integrated Transport System
"Under Labour's proposal whether you are on a train, bus, ferry or indeed underground you could use your smart card.
Mrs Grant added: "I have been fighting for some time to have a more integrated transport system in the Highlands and islands.
"For example I get contacted by many constituents who get off the Lochboisdale to Mallaig ferry as foot passengers only to find the bus or the train for onward travel has already left.
"The problem is still the same up and down the Western Isles and Argyll and Bute. We have ferries arriving at ports after the bus that constituents were wanting to catch has left.
"We need more joined up thinking and an integrated system that allows passengers to be confident they can get connecting travel for their onward journey.
A spokesman for Scottish Government agency Transport Scotland said: "In line with the National Transport Strategy, Transport Scotland's policy is to look to improve integration between ferries and all other modes where possible, recognising that isn't always possible due to a number of operational challenges and the views of local communities.
"There was a strong focus put on integrated transport in the specification for the new Clyde and Hebrides Ferry Services (CHFS) contract.
"This has resulted in the creation of a new transport integration manager post in CalMac. Transport Scotland will be working closely with the transport integration manager during future timetables work.
"The inclusion of smart and integrated ticketing, as part of the new CHFS contract, will further improve connectivity between ferry services and other forms of public transport."