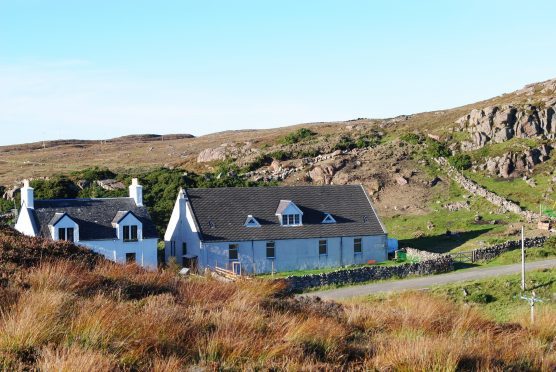 David Kerr
A former Free Church in Sutherland is to be turned into a retreat run by a psychotherapy clinic.
Highland Council have granted permission for the new use of the former church building at Stoer near Lochinver.
The facility – which will be known as The Sanctuary – will be run by Maurice Tompkinson who runs the Hope Street Centre in Cheshire.
He plans to provide accommodation which would allow access to the "wilderness" of the surrounding area – while also offering courses and workshops in meditation and mindfulness.
Mr Tomkinson, an accredited counsellor and psychotherapist, fell in love with the area after staying in Stoer on a holiday in 2008 and has been considering ways of moving into the area ever since.
His vision has won the backing of Highland Council's planning department.
There was one objection to the plans from a local household, raising concerns about noise an other issues.
However, planning officer Gillian Webster found that there would noise levels would be manageable due to the nature of activities planned for the building and the irregular nature of anything that could create a noise.
She also backed proposed changes to the exterior of the building, which primarily to deal with wear and tear on the church which has lain empty since 2013.
Ms Webster said the changes proposed are "sympathetic and will enhance the appearance of the building".
An outbuilding will also be added which will be used for the storage of craft materials to be used at the site.
Courses will also be offered, particularly in the winter months, while accommodation will also be offered for tourists, particularly with the North Coast 500 route passing nearby.
The church was bought with pews, pulpit and other church paraphernalia still in place. The pulpit will remain – but work has already begun to clear the interior ahead of work starting, subject to planning permission being granted.
It is expected that it will be well into next year before the facility is ready because of the extensive repairs needed to bring it back into use.
Mr Tompkinson said: "My hope for The Sanctuary is that it will provide space for people from all walks of life to get into that environment, to be in a wild place and explore a new way of being – a more balanced, thoughtful existence that is in keeping with the natural order of things."