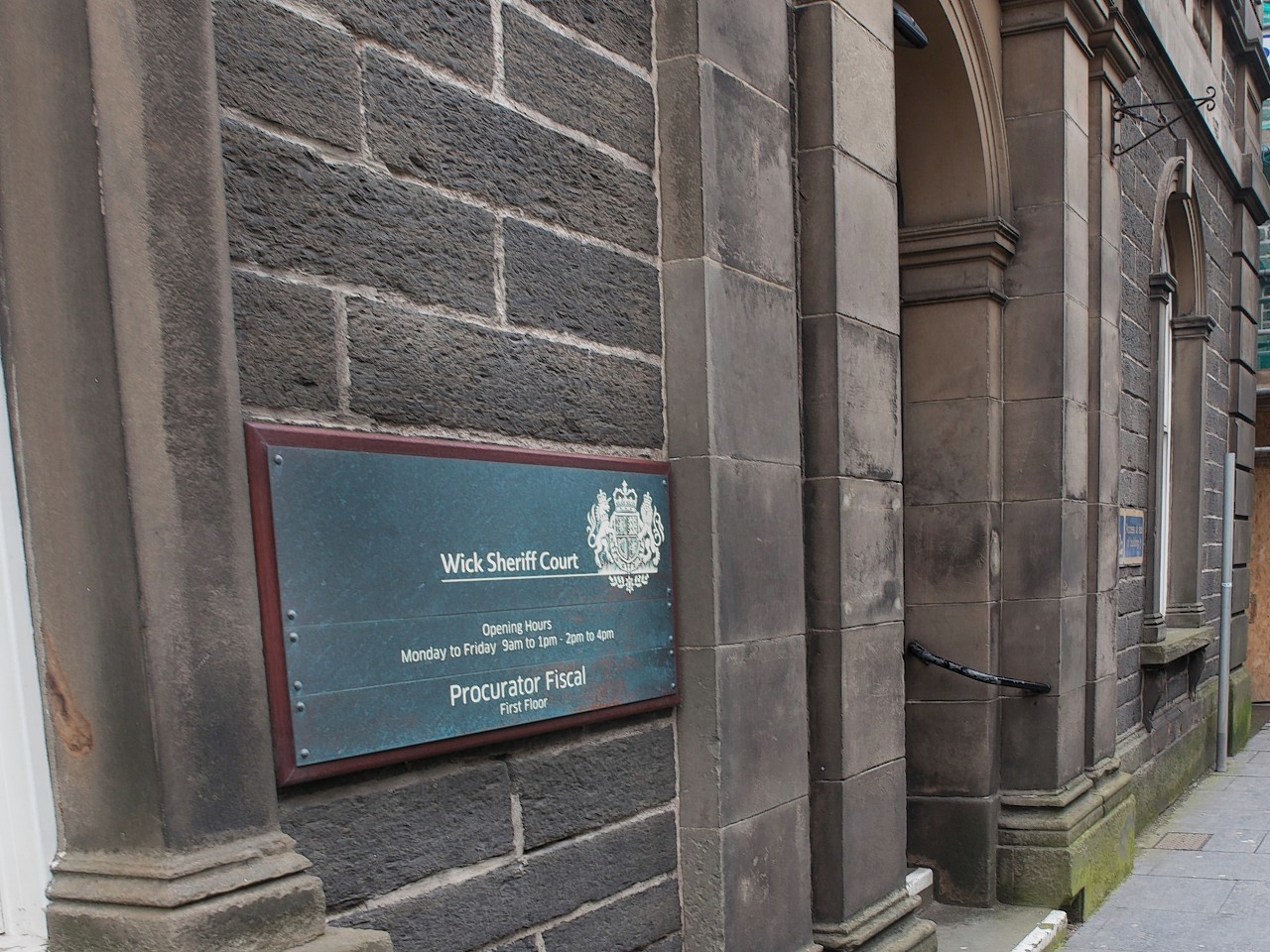 Here are three stories you may have missed from Wick Sheriff Court this week.
1) Highland man spotted  dancing around with smoking device
Police were concerned after a cloud of smoke suddenly filled the air at a north Hogmanay street party.
They traced it to a smoke flare and dealt with it, Wick Sheriff Court heard yesterday.
Inquiries led them to Scott Ross, 19, who had been seen "dancing about with the smoking device in his hand."
The incident occurred, as hundred of revellers were waiting to welcome 2016, in Thurso town centre.
Fiscal Fraser Matheson said that, at first, officers were unable to ascertain the source of the smoke, but eventually located the smoke flare and threw it clear of the crowd.
Witnesses also spoke to Ross waving the flare as he jumped up and down as it discharged the smoke. The device had not been thrown into the crowd at any point.
Ross, of Broubster, near Thurso, admitted a charge of breach of the peace by using the smoke flare in a public place.
Solicitor Fiona MacDonald stressed that the flare had been taken to the party by someone else but continued: "He waved it about, then realised that was stupid and stopped doing it. But members of the public were concerned."
Sheriff Andrew Berry, who was told that Ross was in the process of emigrating to start a new life in New Zealand but his application had been put on hold pending the out come of the case.
The sheriff told the first offender: "It has been made clear that you didn't take this flare to the party but you jumped about disturbing other people and there is nothing more frustrating for them having their enjoyment affected, by someone behaving like this."
The sheriff said that he was not going to stand in the way of Ross's potential future in New Zealand and gave him an absolute discharge but warned him that the conviction might affect his job applications in the future.
2) Man offered to help clean bike… Then took it for a run
The owner of a motorbike came out of his house to discover that it had vanished.
Jamie Powell, 20, who had been helping him to clean the machine, earlier, decided to take it for a run, Wick Sheriff Court was told.
Police stopped him, on March 25, initially to check his insurance and it emerged he had taken the bike without the permission of its Scrabster owner.
Powell, of Halkirk, pleaded guilty and also admitted driving with licence and insurance and a record.
He was fined £600 and banned for six months, by Sheriff Andrew Berry who recalled that he had sentenced the accused for an unrelated traffic offence only a week before that offence and had refrained from imposing penalty points.
3) Trying to avoid puddles led to Highland man being charged with dangerous driving
A court heard that a young man who drove dangerously late at night on a wet north road explained to police he was "trying to dodge the puddles".
Sheriff Andrew Berry saw film footage recorded by the police as they followed speeding Adrian McColl as he weaved about the A882 taking bends on the wrong side of the road.
The 21-year-old was eventually stopped in Wick and explained the unusual reason for his erratic driving. Fiscal Fraser Matheson commented: "It might have been easier to avoid the puddles had he driven somewhat slower".
McColl, of Macrae Street, Wick, admitted dangerous driving on January 15 and was banned for a year. He was also fined £325.
Solicitor Sheena Mair told the court, at Wick, that McColl had been in Thurso when he received a phone call that his mother in Wick had had a fall.
She went on: "He wanted to get to Wick to make sure she was okay. He apologises for his driving and has learned a lesson from this."
Sheriff Berry, who was advised that McColl would have to make alternative arrangements to get to his employment as a fisherman at John O Groats, ordered that he would require to sit and pass the extended drivers' test at the end of his disqualification.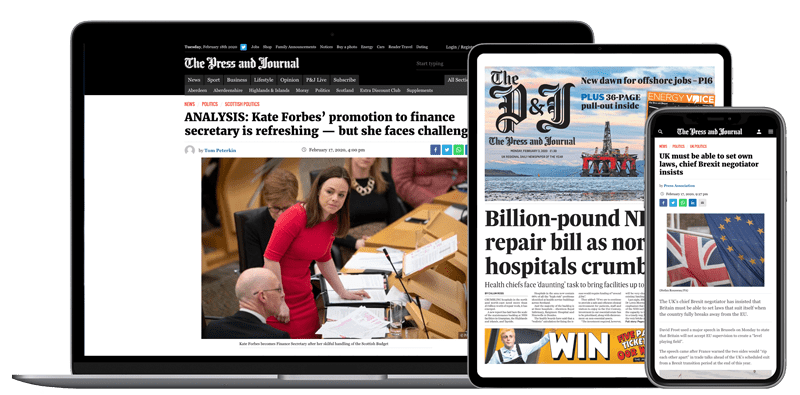 Help support quality local journalism … become a digital subscriber to The Press and Journal
For as little as £5.99 a month you can access all of our content, including Premium articles.
Subscribe