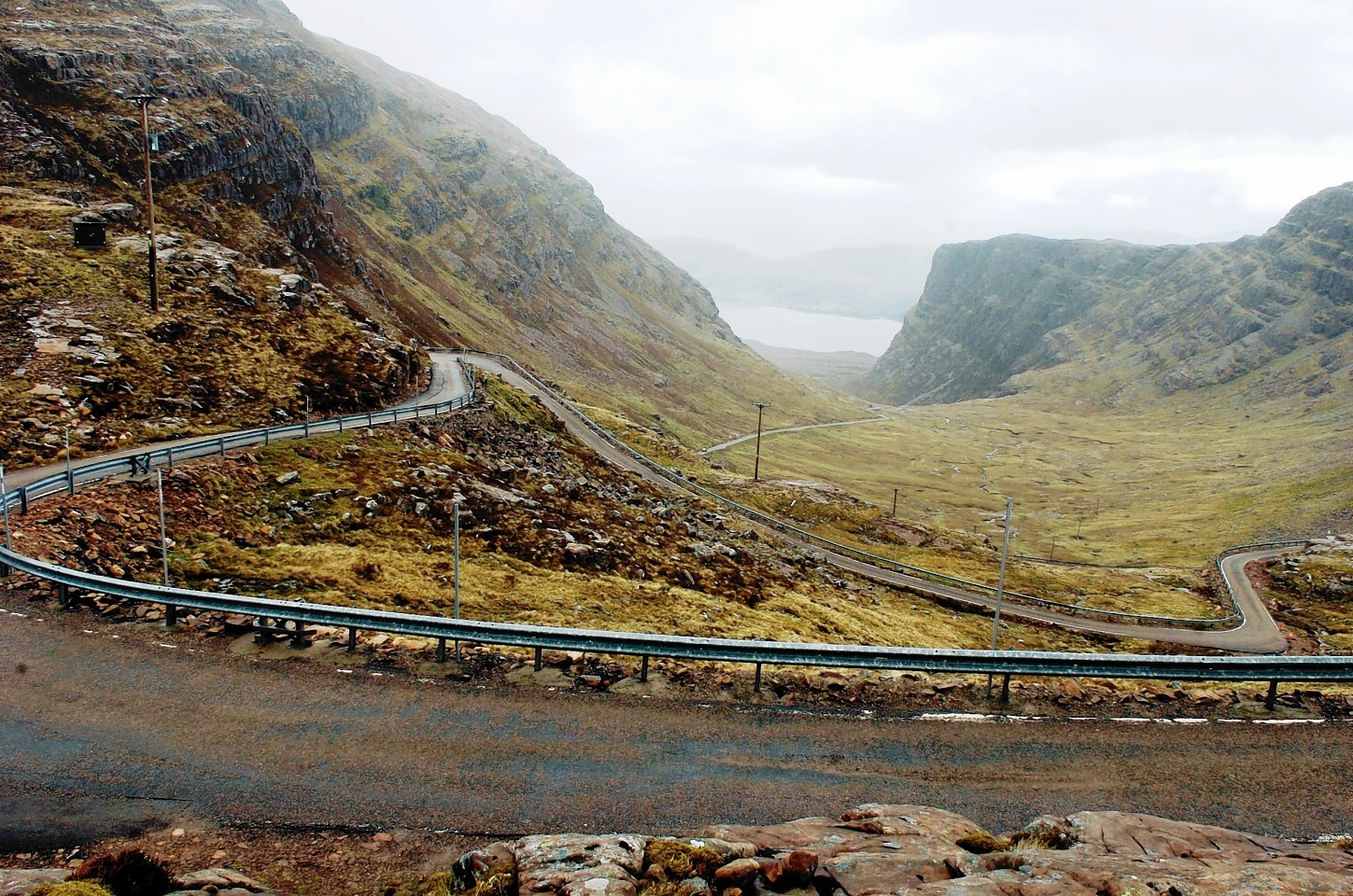 Promoters behind the NorthCoast500 phenomenon are confident that a year of interruptions by nuclear convoys will not deter tourists.
They were unaware of an imminent road closure order until informed yesterday by the Press and Journal.
Between next Monday and June next year atomic waste will be driven from the decommissioned power plant, along the A836 from Reay to Scrabster in Caithness, before being shipped to Sellafield in Cumbria.
The high security operation will leave NC500 traffic being diverted for nine miles each time, via an unclassified route running parallel.
There have been mixed opinions locally, with some believing the inconvenience will spoil the experience of "Scotland's Route 66" because it goes off-track – closer to massive pylons and turbines at the Baillie Windfarm.
The successful initiative has boosted tourism hugely since its launch in 2015. The 516-mile loop is estimated to have generated an additional £9million in its first year, attracting an extra 29,000 visitors.
Speaking yesterday, the project's managing director Tom Campbell said: "The NC500 is based on roads where people live, work commute as well as visit and enjoy the North Highlands and these roads, like all roads are subject to closures, roadworks and diversions.
"While we were not aware of this specific closure order, it's important to keep the impact in perspective.
"The nine-mile stretch represents less than 2% of the NC500 and our understanding is that actual closures will be rare and infrequent."
He added: "We're sure that any diversion will be managed to involve minimal disruption and offer motorists another perspective on the wild and beautiful scenery."
The sporadic A836 closures will be for one hour at a time between Monday, June 17, 2017 and June 22, 2018.
Each time the temporary prohibition order is used, motorists will be diverted via Shebster and Westfield, to the south.
Police have said that the necessary road signs will be in place and officers will be on hand to allow local and emergency access.