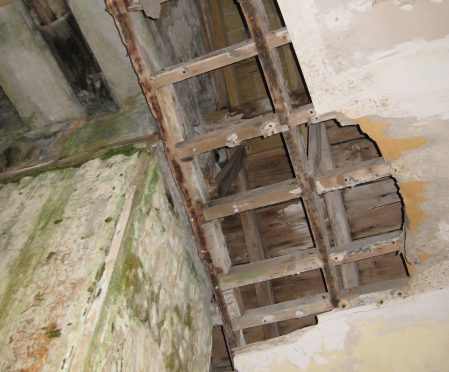 A restoration project on a Highland church has now reached a "critical" stage.
Water pours down the inside walls of Ardnamurchan Parish Church every time it rains.
It is estimated around £200,000 will now be needed to restore the building at Kilchoan and that the necessary repair work can't be put off for much longer.
An urgent call has gone out to local people to become part of a working group to oversee the project.
And the minister, Rev Fiona Ogg, said without it, the future of the building would be in doubt.
"We are at the stage now where a working group is vital.
"If there is no working group, then the future of the project and the building is in doubt."
Mrs Ogg added that the Church of Scotland property, dating from 1831, needs to be made wind and watertight.
She said: "There is a tower at the front of the church and the building faces in a south-westerly direction.
"When there is wind or rain from that direction, water just pours in. It runs down the inside walls of the tower.
"The ceiling is just in a terrible state, in fact the need for repairs has got to quite a critical stage now."
Mrs Ogg, who was recently made Moderator of the Lochaber Presbytery of the Church of Scotland, said that fundraising by the congregation towards the project has been ongoing for a number of years.
"We hold afternoon teas every Wednesday in the summer and have had ceilidhs and car boot sales too. There are a few other things that are ongoing as well.
"But it has got to the stage that something needs to be done."
Mrs Ogg added: "It is a challenge, but the church will continue whatever happens.
"When the restoration work starts we won't be able to use the building, but there is a community centre in Kilchoan which we can use for services.
"The Church of Scotland will support the community the best way it can."
Repointing work will have to be carried out on the tower and south wall as well as repairs to the ceiling and walls inside.
Several years ago £15,000 was spent on stabilising and repointing work on the west wind of the church.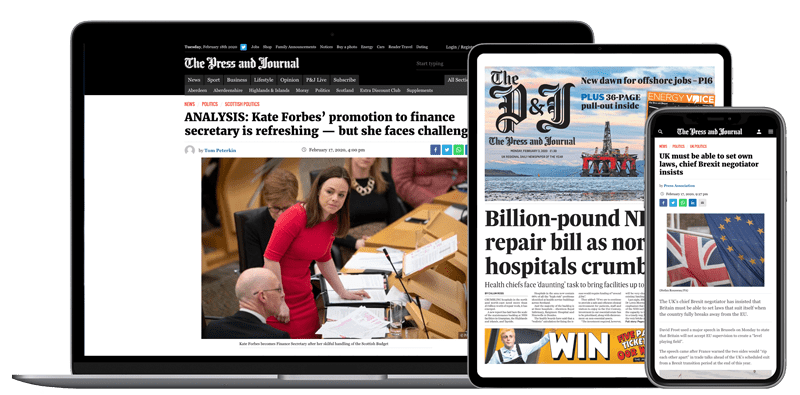 Help support quality local journalism … become a digital subscriber to The Press and Journal
For as little as £5.99 a month you can access all of our content, including Premium articles.
Subscribe