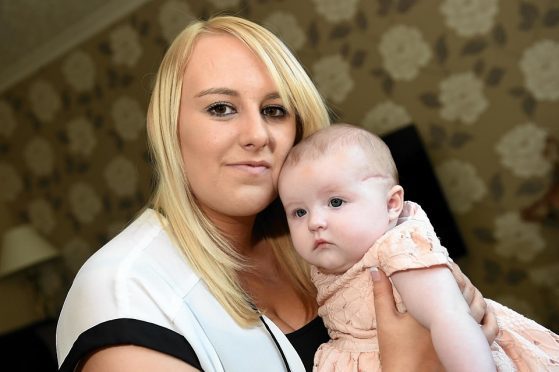 Health chiefs have agreed a shake-up of their procedures after a surgeon sliced open a baby's head at the north's biggest hospital.
The caesarean section blunder at Raigmore Hospital in Inverness left Emma Edwards's daughter Karmen with a one-and-a-half-inch scar between her eye and ear last year.
NHS Highland confirmed last night that it had now completed its internal investigation into the shocking incident, which was revealed by the Press and Journal last September.
VIDEO: Lessons need to be learned from baby who had head sliced open during birth
A series of changes have been made to safety briefings surgeons hold before operating, as well as to patient management programmes and the way risks are reported and communicated between staff and parents at hospitals.
But the health board was under fire last night after it emerged that officials had failed to contact Karmen's parents to discuss the findings of the probe.
Ms Edwards, from Wick, revealed last year how the birth of her daughter had been a "disaster from the start to the end".
The locum doctor who made the incision in Karmen's head claimed she had not been told that Ms Edwards was in labour as she performed the procedure.
The incident followed a series of upsetting delays to the section itself – and then the injured infant had to wait a day for a plastic surgeon to travel from Aberdeen to stitch her wound.
The case thrust into the spotlight concerns about a shake-up of maternity services in Caithness, which has meant more and more mothers have to make the 200-mile round trip to the Highland capital to give birth.
More than a year after Karmen was born, the health board has now confirmed that it has concluded its investigation.
Mother of baby whose head was sliced open during birth asks for full investigation
But last night Ms Edwards said: "I've not heard anything from them."
A spokesman for the health board told the Press and Journal: "NHS Highland has conducted an internal investigation into this case.
"We now provide Royal College of Obstetricians and Gynaecologists patient information leaflets on risk associated with caesarean section and complete a full consent form produced by Scottish Women Held Maternity to highlight all possible risks.
"We have adapted our surgical safety brief to cover obstetric specific cases and requested that Datix, our patient safety and risk management programme, include and link with clinical speciality leads when reporting is done."
He added: "NHS Highland would encourage Ms Edwards to contact our feedback team so we can discuss her case and the findings of the investigation."
Informed of the statement, Ms Edwards said: "They are not really admitting much."
Nicola Sinclair, a Wick councillor and health campaigner, said: "They should have been in touch with the parents that went through this.
"It was a really terrible time for them and they absolutely should be getting back to her. I would urge them to get in touch with her."
Ms Edwards, then aged 21, had been booked into Raigmore on Thursday, June 16 last year, because of the large size of her baby, but waited all day to be seen, before being told staff were too busy.
Having travelled down from Wick, the family stayed in Inverness but the same thing happened the next day.
The family returned home and then travelled back to Inverness so Ms Edwards could have her baby on the Monday – but at 3am on Sunday her waters broke so she went to Raigmore.
After Karmen was born, hospital staff rushed her off to the special care baby unit because her head had been cut.
The surgeon spoke to Ms Edwards afterwards and said that it happened because she had not told anyone that her waters had broken and was in labour, but Ms Edwards' medical records indicated that she had.
The cut on Karmen's head was not stitched up until the following day because the hospital had to wait for a plastic surgeon to arrive from Aberdeen.
A recent study of almost 900 women who underwent C-sections showed that 1.5% to 1.9% of the infants experienced cuts.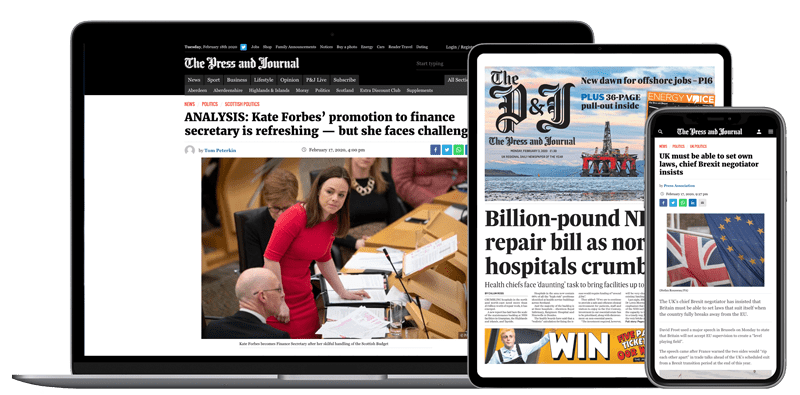 Help support quality local journalism … become a digital subscriber to The Press and Journal
For as little as £5.99 a month you can access all of our content, including Premium articles.
Subscribe