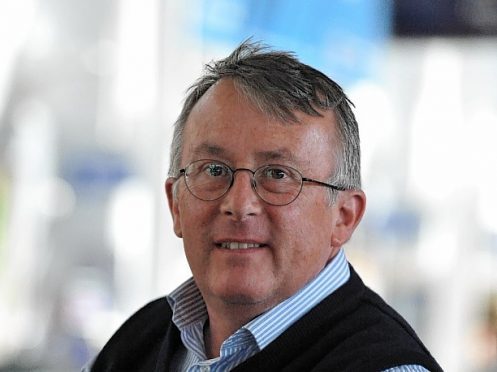 There will soon be a vacancy for a Highland councillor.
Veteran Liberal Democrat Jamie Stone has confirmed that he has stepped down as the Tain and Easter Ross member following his success as a candidate at last month's general election.
He ousted SNP MP Paul Monaghan from his Caithness, Sutherland and Easter Ross parliamentary seat and Mr Stone has since been appointed his party's Shadow Scottish Secretary.
The 63-year-old former MSP stopped taking his council wages because it would have been "morally wrong" to have taken both salaries.
Speaking yesterday, he said: "I am slightly sad because I've had five years of a happy relationship with Highland Council – it becomes part of your life.
"But I very much hope that I can use my relationship with the council and my new position at Westminster to further the interests of the council and the people of the Highlands.
"As for the vacancy, a £16,000 salary could make all the difference to a local family in these hard times."
Mr Stone recently revealed that it had been a 40-year personal ambition to become an MP but that his father Reggie had "roared with laughter and nearly choked on his pipe" at the prospect.
He subsequently entered politics by winning the Tain seat on Ross and Cromarty District Council vacated by his father who died from cancer in 1986.
Mr Stone, who is married to Flora and has three grown-up children, went on to become Charles Kennedy's constituency chairman. The former Lib Dem leader persuaded him to stand for the Scottish Parliament in 1999.
He won the Caithness, Sutherland and Easter Ross seat and held it for three terms before standing down in 2011.
A date is still to be arranged for the latest by-election but it must be held within three months.