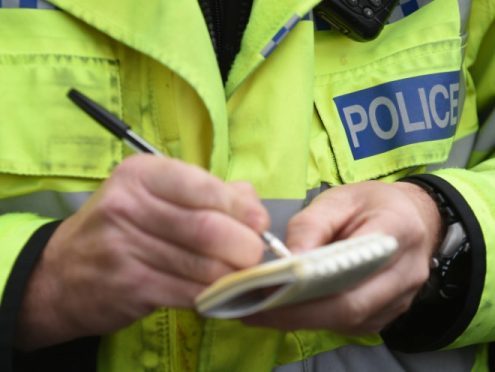 Police in Lochaber believe young people are putting their lives at risk during the school holidays by sneaking into local building sites and derelict properties.
Officers have noticed an increase in anti-social behaviour in the area since schools closed for the holidays last month.
As a result, local community wardens are also stepping-up their patrols in a bid to stamp out this behaviour.
A Lochaber Police spokesman said: "We have noticed an increase in the number of anti-social behaviour complaints being reported.
"This is due to a large number of youths congregating in areas where they wouldn't normally frequent and entering derelict premises.
"Although we are aware that boredom may also be a contributing factor in this increase in reports, we would like to remind people of the detrimental effect that this behaviour can have in the community."
He added: "We have liaised with Highland Council's community wardens to help assist us in preventing this behaviour escalating.
"We also want to discourage youths from entering any building sites as they don't know what life-threatening dangers lie inside."
Fort William and Ardnamurchan councillor, Andrew Baxter, said he wasn't aware of the increase in anti-social behaviour.
"I haven't had anyone come to me with complaints of this nature," he added.
A Highland Council spokeswoman said: "Following a request from the police, our community wardens have been assisting for a while now by carrying out an evening patrol once a week on top of their daily work in local communities.
"So far, they have come across no incidents of anti-social behaviour, but will continue liaising with the Lochaber Police.
"We urge anyone witnessing such behaviour to contact the police."