Health chiefs in the Highlands have hailed the "fantastic opportunity" offered by a new surgical hospital planned for Inverness.
NHS Highland board members said the proposed new elective care centre would be "cutting edge" and have a "significant" impact by freeing up space in Raigmore Hospital.
First Minister Nicola Sturgeon announced in October 2015 that the Highland capital would host one of six new elective treatment centres to carry out procedures on hip, knees and cataracts.
Serving the Highlands, Western Isles and west Grampian, it is expected to be built at the Inverness Campus, providing 30 beds, three theatres and day case and outpatient facilities, with a target opening date of 2021.
Cost of new Inverness elective care hospital soars to £27million
The Press and Journal reported earlier this week that the cost of the facility had soared from £16million to £27million in less than two years.
NHS Highland's board yesterday backed the "initial agreement" for the new centre, and hailed its potential.
Chief Executive Elaine Mead said: "I think it's really important to recognise two things. One is we don't have an elective care facility in Highland. We have never had that and this is an opportunity to put that right.
"Equally we would not have the opportunity to move onto that Inverness Campus site if it wasn't seen as an innovative and collaberative proposal that's right at the cutting edge, using the most up-to-date technologies, techniques and building opportunities.
"I think that is a showcase site on that campus and you can see that from the facilities already there.
"This would be a fantastic opportunity."
The facility would accommodate all hip and knee primary joint work in the region, carrying out 1,800 procedures a year, as well as all cataract surgery and all ophthalmology outpatients, with capacity for 4,200 cataracts per year and 45,000 outpatient attendances.
Deborah Jones, the health board's director of strategic commissioning, planning and performance, said the region had a "compelling case" for the new centre.
"We know by 2019/20, when we complete the critical care upgrades within Raigmore Hospital, when we look at our population growth projections, that we're going to hit a significant problem with our ability to deliver orthopaedics in particular.
"We know there's a need to transform all of the services at all of the hospitals to maximise the capacity, productivity and efficiency, so there is an increasing problem at regional level."
Board member Elaine Wilkinson added: "The impact that this will have on Raigmore is obviously quite significant if it was successful and all that was shifted out."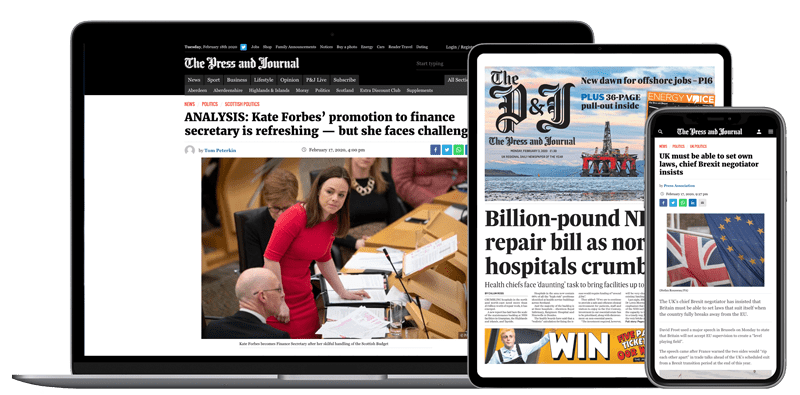 Help support quality local journalism … become a digital subscriber to The Press and Journal
For as little as £5.99 a month you can access all of our content, including Premium articles.
Subscribe