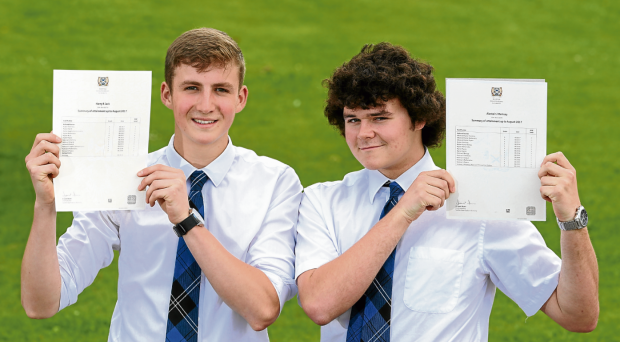 Nairn Academy emerged as one of the many big success stories in this year's exams with eight of its pupils achieving straight As in their highers.
Among them, rugby playing Alastair Ramsay, 18, got three As at advanced higher in chemistry, maths and physics.
Excited by the prospect of studying physics at St Andrews University, he said: "It feels pretty good. I'm glad I put the work in. It feels good to do well at what I enjoy doing."
Keen squash player Harry Jack, 16, got six As in his highers – in chemistry, French, graphic communication, maths, music and physics.
With a further year to ponder his future career, he said: "I was confident with some of those subjects, but less so with French and music."
Julie MacDonald, the academy's head teacher for the past eight years, said: "I think, year-on-year, we've improved results. And the fact we've got eight pupils with straight As at higher doesn't take away from the individual performances. There's individual successes across the fourth and fifth year as well."
Kinlochleven High School pupil Hannah Newson, 16, got five straight As at Higher.
The newly selected house captain plans to study maths at university.
"I'm really glad all of the hard work went to plan," she said. "For me, it's never been about the results, just doing the best that I can and enjoying it as well."
Kinlochleven head teacher Rebecca Machin said: "I am so very proud of all of the pupils who have taken national, higher and advanced higher examinations this year.
"Statistically the school's results continue to improve. But, far more importantly, our youngsters have achieved and many exceeded their targets, enabling them to progress towards their aspirations."
At Lochaber High School, head teacher Jim Sutherland was delighted that eight pupils gained five A passes in their highers.
At Plockton High School, rector Susan Galloway announced that 13 of its S5 students had achieved five passes at higher.
Twelve Fortrose Academy pupils achieved five As at higher.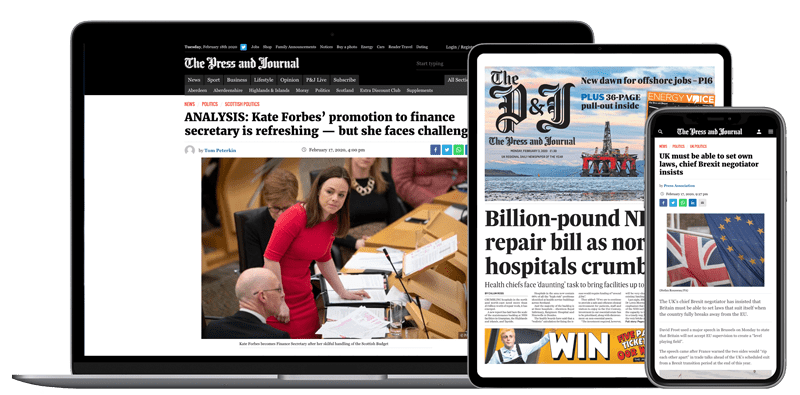 Help support quality local journalism … become a digital subscriber to The Press and Journal
For as little as £5.99 a month you can access all of our content, including Premium articles.
Subscribe