 A young child was airlifted to hospital after being pulled from the water at a beach in Wester Ross yesterday afternoon.
The child, believed to be five years old, was airlifted to hospital in Inverness from Carn Dearg at Gairloch.
Coastguards said the youngster was conscious but appeared to be suffering from hypothermia.
The incident happened in the same area where three children and a father died after a boating accident five years ago this month.
A spokeswoman from the Maritime and Coastguard Agency said the call came in at 4.21 pm.
"An ambulance arrived at the scene very quickly, in less than 10 minutes, and staff requested our assistance.
"We sent the Gairloch Coastguard rescue team as well as the Stornoway Coastguard search and rescue helicopter to Carn Dearg.
"The child had been pulled from the water and was then airlifted to Raigmore Hospital in Inverness."
The condition of the youngster was not known last night.
Last week, two adults and a child sparked a major rescue operation in the same area.
A concerned member of the public raised the alarm after they were seen in difficulties in the water near a Gairloch campsite.
Portree lifeboat, the Stornoway Coastguard search and rescue helicopter and the Gairloch Coastguard team all arrived at the scene, but stood down when a boat from the campsite rescued the group, safe and well.
A lifeboat spokesman said: "Other local vessels responded allowing for a quick resolution to a potentially serious incident."
In August 2012, a father and three young children died after a canoe capsized in Loch Gairloch.
Ewen Beaton, 32 and his two sons, Ewen, five and Jamie, two, drowned alongside Grace Mackay, who was also five.
Her father, Garry, 36, raised the alarm after he managed to swim to the shore. Her eight year-old sister, Callie, also managed to swim to safety.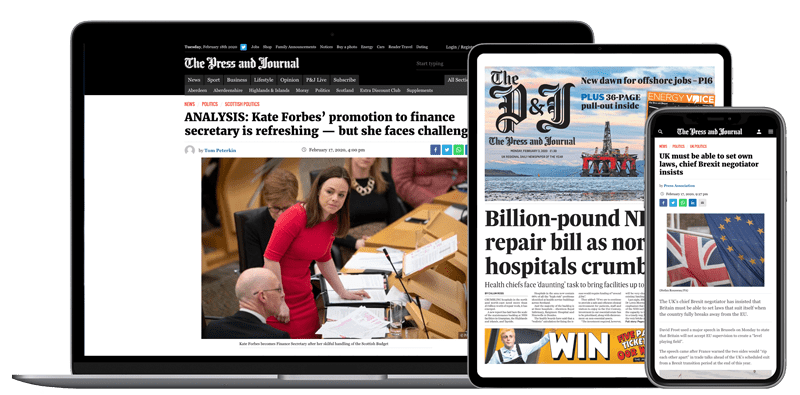 Help support quality local journalism … become a digital subscriber to The Press and Journal
For as little as £5.99 a month you can access all of our content, including Premium articles.
Subscribe