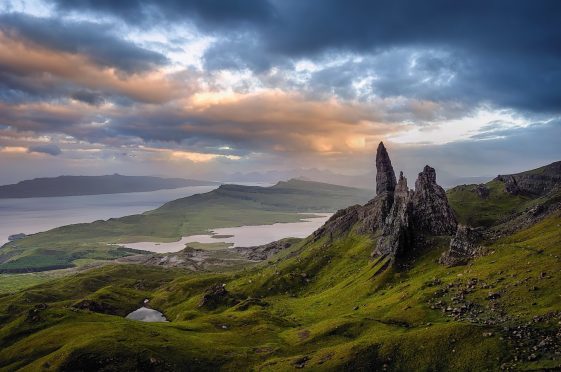 A fresh look at suggestions of a Highland-wide bed tax on tourists has been met with a tide of opposition across the region.
Business leaders, the Scottish Government's tourism agency and politicians united last night to condemn a proposed public consultation on the idea, with the aim of reaping millions of pounds to invest in vital infrastructure such as roads, car parks and public toilets.
The idea came from council leader Margaret Davidson who was prompted by concern about crumbling roads on Skye which has experienced unprecedented growth in tourism – and serious wear and tear on its ageing roads.
A taskforce of Skye business people and politicians is currently addressing the issues to "find solutions."
In a continuing period of austerity, councillor Davidson has said "if there's ever a time to consider a tourist tax, it's now".
A consultation on the tax idea has been mooted on various occasions by senior councillors but never come to fruition. That included a proposal for such a levy within the Cairngorms National Park.
Marc Crothall, chief executive of the Scottish Tourism Alliance said: "We recognise a need for long term sustainable investment to enable quality marketing and to help continually raise quality but applying a further cost to visitors is not a sensible approach.
"An additional tax on top of the 20% VAT – already the highest in the EU – is more than likely to discourage international tourists damage local economies."
A spokesman for VisitScotland said: "In the current economic climate, any increase for the industry that is directly passed to consumers could impact on visitor choice and may see them consider holidaying in other destinations."
Echoing that, Inverness Chamber of Commerce chief executive Stewart Nicol said: "I know a tourism tax has been used elsewhere in Europe but the whole fiscal framework is quite different there."
David Richardson of the Federation of Small Businesses said: "It should be obvious that our visitors should be nurtured, not taxed. It doesn't take much to persuade them to go elsewhere."
And Highlands and Islands Conservative MSP Ed Mountain said: "When there's a weak pound we have more tourists. Anything that increases the price will reduce tourism."