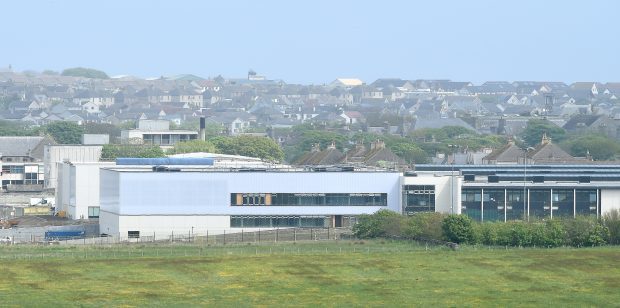 Education chiefs have moved to reassure parents over ongoing concerns about building work at the £48.5million Wick Campus.
A catalogue of problems, including several delays to its opening, had infuriated residents and sparked criticism of Highland Council and its contractors.
The development – which includes a new Wick High School, Newton Park Primary School, and community facilities – was originally due for completion in 2014.
The addition of a primary school meant that the date was pushed back to 2015, before it was subsequently postponed to April last year, and then October.
Pupils finally moved in at the end of April, but further concerns have since been raised about the design of the facility and its construction.
Now Highland Council has written to the Wick Stakeholder Group, Wick High School Parent Council and Newton Park Primary School Parent Council to provide a statement of assurance regarding the facility.
The letter outlines the process of inspections and checks the local authority went through before taking control of the site.
It states: "The council deferred the opening date of the new campus to ensure there was sufficient time for the council to commission the various systems within the building, undertaken checks and inspections, and ensure that the building was operationally safe and ready before opening.
"The campus has been handed over to the council by Hub North Scotland and Morrison Construction, following a very thorough and robust inspection and certification regime throughout the construction period.
"Part of that process includes expert assessment, independent of the council and Hub/Morrison."
It adds that a "deflected" steel beam was replaced after an independent assessment, that assurance was offered by engineers over a "cracked" concrete staircase in the campus, as well as scaffolding which was photographed underneath the stairs.
"The council is satisfied with regard to the safety of these staircases," the letter states.
After a recent fire in the sauna, the council and facilities Management provider "moved quickly to address the immediate damage and in liaison with High Life Highland bring leisure facilities back into safe use at the earliest opportunity", according to the letter.
An independent investigation will be undertaken to understand the cause of the fire, it adds.
The letter concludes: "The campus is a fantastic facility and a tremendous asset for the community.
"We believe that all stakeholders can now look forward confidently and with pride in one of the best public facilities in the Highlands. The council looks forward to welcoming pupils back for the start of the new school year."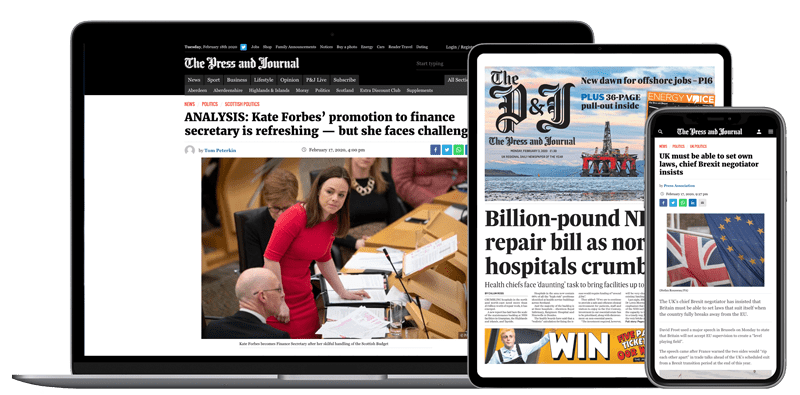 Help support quality local journalism … become a digital subscriber to The Press and Journal
For as little as £5.99 a month you can access all of our content, including Premium articles.
Subscribe