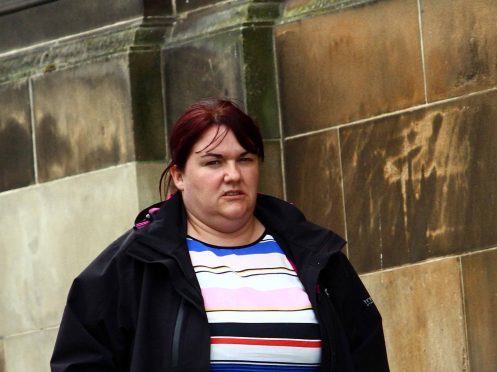 A carer who stole thousands of pounds from a 71-year-old disabled man took advantage of him "in a disgraceful way", a sheriff said yesterday.
Sheriff Patrick Hughes ordered Rosemarie Morrison to find a way of paying back the £4,300 she took from Archibald Simpson, even if it means going into debt.
Morrison, 35, pleaded guilty at Oban Sheriff Court to using Mr Simpson's debit card to steal thousands of pounds between June 12 and 20. Mr Simpson, of Dunmar Court in Oban, trusted the former Carr Gomm employee to withdraw cash for him.
Fiscal Eoin McGinty said: "The complainer suffers from significantly reduced mobility.
"He has had disabilities since birth and he resides within a sheltered housing complex. He receives home support from carers.
"He trusted a small number of care assistants including the accused with the responsibility of withdrawing cash on his behalf from the bank."
When Morrison, of Marine Court, Dunbeg, visited Mr Simpson on June 12, he gave her the card and asked her to withdraw £200. She did this but immediately after withdrew £300, which she did not pass on. This was repeated over a period of days, until she had stolen a total of £4,300.
Mr McGinty said: "The complainer has always been heavily reliant on the help of others. Police have indicated that his confidence has been greatly shaken."
Solicitor Kevin McGuinness said: "She is full of remorse and very much regrets her behaviour. She appreciates this is likely to have caused the complainer considerable distress."
He said Morrison had debts of more than £9,000 and that following an injury in December last year, was unable to work for two months and built up arrears on her debts. "She describes being at the end of her tether and exhausted," he added.
The court heard that Morrison has since resigned from her position at Carr Gomm and works part-time in a car park. Her husband has obtained a loan to consolidate the debts.
Sheriff Hughes said Mr Simpson had been "taken advantage of in a disgraceful way" and must be recompensed. "I want investigations to be done to find a way of recompensing him in a much shorter time period. I expect to be advised on the next occasion of some realistic plan to pay a lump sum combined with instalments. If that means she has to go back into debt, so be it."
Sentence was deferred until November 7.
A spokeswoman for Carr Gomm said it had no comment.