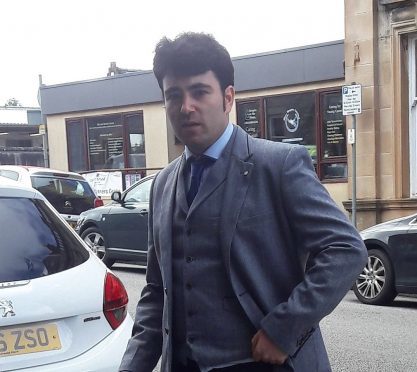 A Fort William man who had sex with an underage schoolgirl has failed to have his conviction overturned.
Angus Francis was jailed for 18 months last November following a trial at Oban Sheriff Court.
Francis, 27, had sex with the youngster when she was aged 14 and 15.
This occurred at different times in 2012 and 2013.
A jury heard how he had initially met the girl – described as "vulnerable" – at a pub.
Francis – who has served his sentence – yesterday returned to the dock for an appeal court hearing at the High Court in Glasgow.
His legal team argued his conviction should be quashed.
Dale Hughes, defending, said certain evidence relating to the girl had apparently led to a "skewed account" during the trial.
The advocate described it as a "wholly inaccurate" and "unfair position".
Mr Hughes further said the prosecution had been "oppressive" in connection with this testimony.
After considering the claims, Lord Carloway – sitting with Lords Menzies and Brodie – refused the appeal.
Francis was jailed last year after Sheriff William Gallacher said: "It was abundantly plain to me that the young girl was open, or at least susceptible, to abuse because of her vulnerability.
"It may be that she was simply there and open to the abuse. She may have had a different perspective. That does not matter.
"The current legislation exists to protect children and imposes a responsibility on adults.
"It's plain to me that you were aware of the circumstances of this young girl."
The girl had earlier recalled during the trial: "He told me I could not tell anybody because it was our secret.
"He could get into trouble.
"I knew that it was wrong."
Francis claimed the girl had lied to him and told him she was 16.
As well as the prison term, Francis was also ordered to be supervised for a further three years.