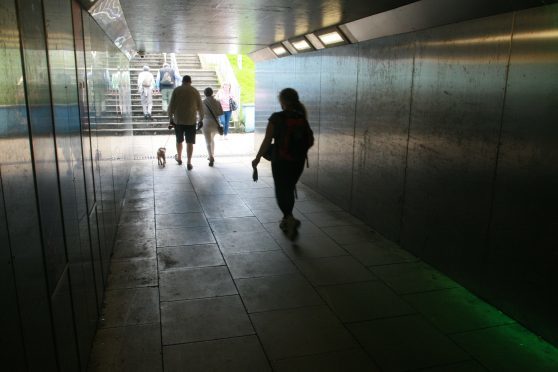 A gateway to a Lochaber town has been condemned as "filthy", "disgraceful" and "poorly lit".
An underpass connects both the railway and bus stations at Fort William with the busy High Street.
But locals have claimed it looks dreadful and gives a poor impression to visitors arriving in the town.
A Fort William resident, who didn't want to be named, said: "It really does look awful and quite shabby.
"The paint on some of the walls is chipped. The steps are dirty and, when it is windy, rubbish is blown down and just lies about.
"The lighting is also very poor – I don't like going through there when it is dark.
"It is embarrassing and doesn't give a good impression to the visitors arriving by bus or train."
The state of the underpass, which goes under the A82, was also discussed at a meeting of the Lochaber Transport Forum.
Christine Hutchison, chairwoman of Kilmallie community council, said: "It just looks terrible. Highland Council should be doing something about it."
Former Fort William and Ardnamurchan councillor Brian Murphy, chairman of the forum, added: "When the underpass was refurbished 10 years ago, it looked wonderful, but I'm afraid this is down to a case of wear and tear and lack of resources."
John Barnes, Friends of the West Highland Line, said: "The underpass is a disgrace. It's filthy because it's not being cleaned properly and it's also poorly lit."
Billy MacLachlan, councillor for Caol and Mallaig, added: "Highland Council is looking to local communities to do this type of work and I think it's farcical.
"There are no community councils in some areas and we can't expect the volunteers in Fort William's Town Team to do this amount of work. Someone needs to sort it out."
A Highland Council spokeswoman responded to the criticism by confirming the underpass was scheduled for a clean-up.
But she said: "The council's waste team undertake the maintenance cleaning of the underpass and, although no date is set for this work, it is on their job list, so work will be carried out when resources allow."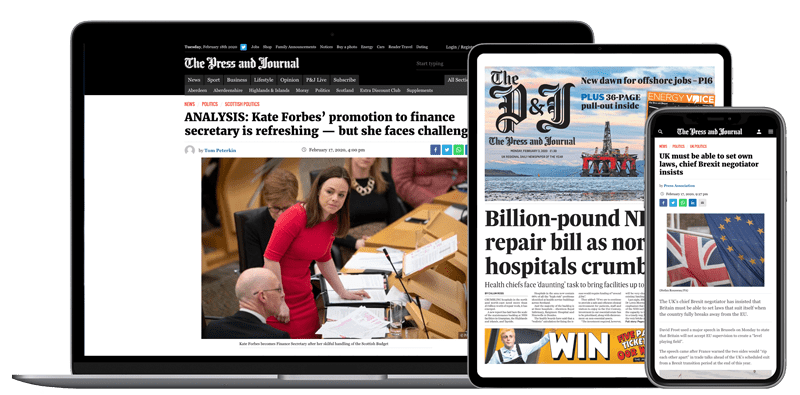 Help support quality local journalism … become a digital subscriber to The Press and Journal
For as little as £5.99 a month you can access all of our content, including Premium articles.
Subscribe