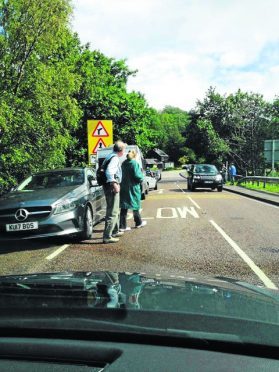 Residents living near one of Lochaber's most popular tourist destinations believe thoughtless parking by visitors could put lives at risk.
People from all over the world descend on Glenfinnan to see the railway viaduct – made famous as part of the route taken by the Hogwarts Express in the Harry Potter films.
But local residents say there is "absolute chaos" in the village as visitors are parking wherever they like, often on both sides of a single track road.
And they maintain it's only a matter of time before an accident happens.
One villager, who asked not to be named, said: "We all love tourism, but when visitors park anywhere they please, it makes for an extremely dangerous road situation.
"A single track road leads into the village and, with cars parked on both sides of the route, it makes it very difficult for emergency services to access the village.
"On occasions cars are parked on the main road too, also causing complete chaos."
The local resident added: "I don't know what the solution would be – double yellow lines or clamping?
"But I believe our local community council is working tirelessly to try and rectify this potential life-threatening situation."
A spokesman from Glenfinnan Community Council said: "We are fully aware of the parking issues in and around Glenfinnan village and are sympathetic to local residents and tourists alike.
"We fully understand the appeal of visiting our stunningly beautiful area, but the sheer volume of people, especially at steam train times, has been difficult to manage without proper parking.
"We wish to help find a solution and have already been in communication with our local councillor Allan Henderson, Transport Scotland and Police Scotland about safety concerns, especially in relation to the abandonment of cars on the A830.
"We will continue to work with these agencies and with local landowners, Highland Council and the National Trust for Scotland to reach a positive outcome."
A Highland Council spokesman said: "While the council has taken over responsibility for enforcing parking restrictions across the whole of the Highlands, Police Scotland is still responsible for enforcement of reportable offences such as dangerous parking or obstruction."
A Police Scotland spokesman added: "It is important that all road users show due care and consideration for other road users and do not allow their vehicle to obstruct the road.
"This advice stands year round, but it is particularly relevant during the summer months when visitor numbers and traffic volume increase.
"The public is urged to report incidents of obstruction at the time of the offence so that officers can take the necessary action."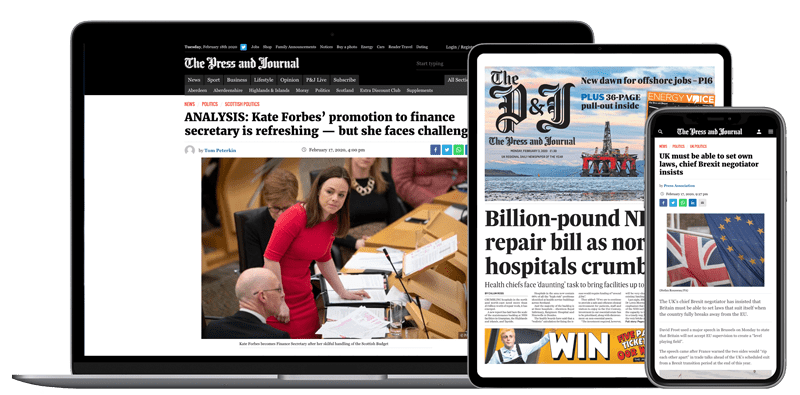 Help support quality local journalism … become a digital subscriber to The Press and Journal
For as little as £5.99 a month you can access all of our content, including Premium articles.
Subscribe