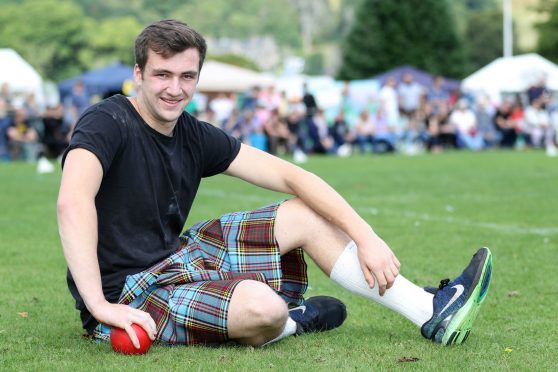 A capacity crowd was blessed with unbroken sunshine at Saturday's Glenurquhart Games where a young Inverness strongman broke a record and holidaymakers queued up to compete in the athletics events.
George Evans, 19, from Culloden rewrote the history books in the youth events throwing the 28lb weight 74ft 10.5in.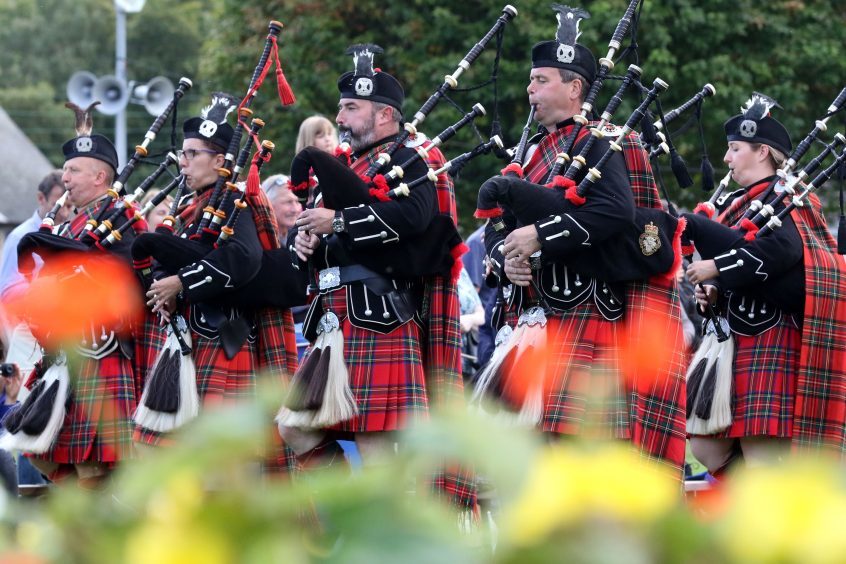 Crowds were queueing from the start to get in.
Games secretary Susan Clark said: "We had a fantastic day. The sun shone all day in Drumnadrochit while I kept hearing how it was pouring down in Inverness.
"We had huge crowds from the time the gate opened at 10.30am. One of the judges declard it one of the best games of the year – and we're awaiting confirmation of a world youth record in the heavies.
"The whole day had a buzz about it, from the morning's 10-mile glen challenge cycle, walk and run.
"We had visitors from the Zurich Caledoniam Pipe Band who have a 10-year associaition with Glenurquhart. They came over for their 10th anniversary and played with the Royal British Legion Pipe Band from Inverness throughout the day.
"A lot of foreign visitors took part in events such as the hill race, the mile and the 'Auld Scots' race for kilt-wearers – and a record 52 entrants in our hill race, which included a number of the Royal Signals football team who used it as part of their training."
Heavies competitor Harry Hancock from Inverness won the Auld Scots event.
THE RESULTS
Men
100m, 200m, 800m: Ciaran Docherty (no club) 11.13s, 22.93, 2.13.18.
400m: Cameron Mackintosh, Inverness Harriers, 59.59s.
Colin Baillie Mile: James Geddes, IH, 4.55.38.
Hill Race: Ali Burns, Wharedale Harriers, 23.59.
Glen Challenge: Gordon Lennox, 1.01.39.
Ladies
100m: Rhiannon Mackintosh, IH, 12.27.
200m, 400m: Elenor Briggs, IH, 26.90, 1.03.61.
800m: Gillian Gordon, 2.35.07.
Colin Baillie Mile: Heather Campbell, IH 5.44.50.
Heavy Events – Open
16lb Shot Putt, 56lb weight over bar: Dale Walker, 36' 8.5", 12' 3".
16lb Hammer, 28lb for Distance: Ranald Fraser, 109' 2", 57' 4.5".
Caber: Harry Hancock
Youth 13.23lb (6kg) Shot: George Evans, 56' 4.5".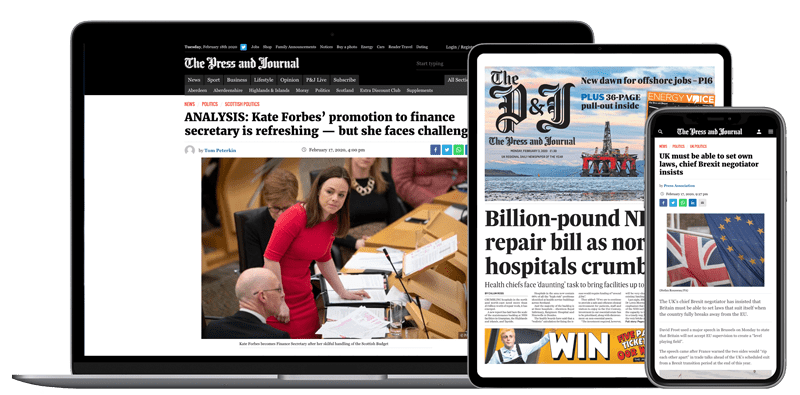 Help support quality local journalism … become a digital subscriber to The Press and Journal
For as little as £5.99 a month you can access all of our content, including Premium articles.
Subscribe