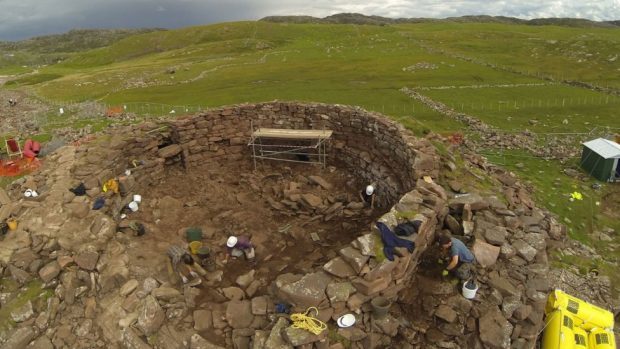 An Iron Age home in Sutherland looks like it has been hastily abandoned after fire broke out.
Archaeologists think the fire could either have been caused by an accident or an attack.
Evidence found during the excavation of the broch in Sutherland supports the theory that the building caught fire and collapsed about 2,000 years ago.
Major excavation work is taking place at Clachtoll broch in Assynt. It is thought the stone roundhouse was abandoned between 150BC and 50AD.
The project, which is funded by Historic Environment Scotland and the Heritage Lottery Fund, is being led by AOC Archaeology.
Graeme Cavers, head of surveys at AOC Archaeology, said: "It is a conservation project we are doing. The site is right on the edge of the sea on a cliff edge and will be a bit unstable later.
"A local community group Historic Assynt has raised money from Historic Environment Scotland Heritage Lottery Fund to do conservation work and stabilise it to stop it falling down.
"As part of that we are doing an excavation. In terms of artefacts we are finding pretty typical iron age objects for daily life in the settlement.
"What's most interesting is that we are getting quite a lot of them, which looks like the broch was abandoned in a hurry.
"We will be on site for another month. We should be finished up by the end of September."
He said the items were being found following the removal of rubble. The archaeologists are finding objects such as a stone lamp and other pottery.
He added: "We are coming down on the archaeological layers, including the burning of the building.
"We are pretty confident now that the broch has gone up in flames and that there was a major fire just shortly before it was abandoned.
"The fire could have been caused by an attack or caused by accidental burning of the building."
Mr Cavers added: "One of the objects that is interesting is a knocking stone which is for the preparation of grain before it is ground into flour.
"We have found that stone in a state that it is filled with burnt grain. So that looks like it was in use on the day that the building caught fire."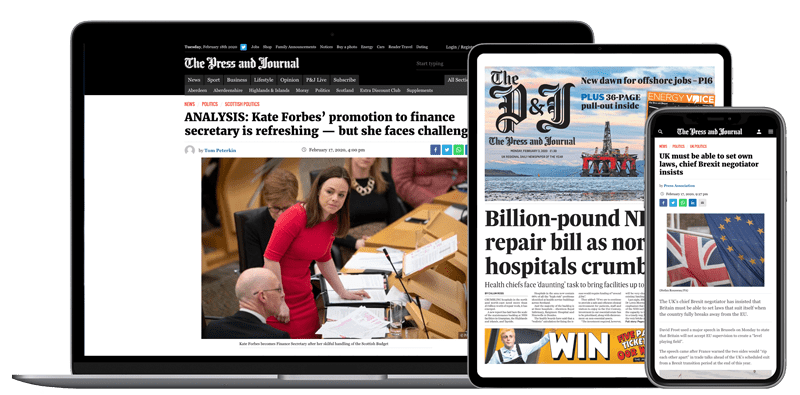 Help support quality local journalism … become a digital subscriber to The Press and Journal
For as little as £5.99 a month you can access all of our content, including Premium articles.
Subscribe