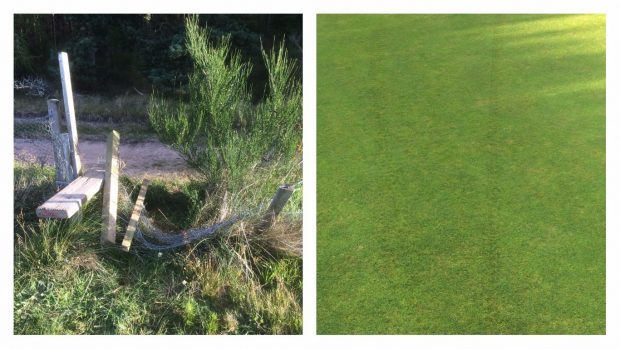 Vandals have deliberately damaged a north golf course by riding vehicles over the greens.
They appear to have forced their way into Tain Golf Club as an area of fencing has been damaged.
The incident happened at the club – which is off Chapel Road in Tain – between 7pm on Tuesday and 7.30am on Wednesday.
A police spokesman said: "Entry appears to have been forced to the course after an area of fencing at the ninth green was damaged.
"The culprit or culprits have then deliberately damaged the greens on the course by riding vehicles on them.
"In particular, tyre tracks were noticeable on the fourth, ninth and fourteenth greens."
Constable Kelly Munro said: "This was a deliberate act which appears to have been caused by vehicles similar to a motorcycle, a scrambler style bike or possibly quad bikes.
"Anyone who saw any people or vehicles acting suspiciously in the area at the time are asked to make contact as soon as possible.
"You can call 101 or call Crimestoppers on 0800 555 111 to pass information anonymously."
Last year, thousands of pounds worth of golf buggies were damaged as vandals drove them recklessly around a Highland golf course.
Five buggies were taken from a compound on the grounds and driven across Grantown course before being abandoned. Substantial damage was caused to the buggies and various areas of the course.
Flag poles around the course were also broken and chunks were taken out from the edge of several bunkers.