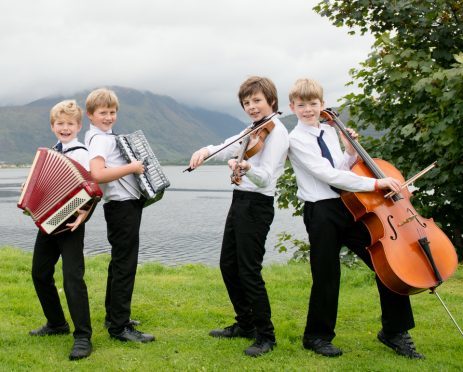 The Royal National Mod returns to Lochaber next month, with entry numbers expected to be the highest in a decade.
And an economic boom for Fort William is guaranteed, with more than 3,600 participants anticipated to take part in a record breaking Mod from Friday October 13 to Saturday 21.
The nine-day spectacular of Gaelic music, arts and sport will take place in Fort William for the first time in 10 years and will welcome representatives from towns and cities that the Mod has not seen in generations.
Last year's event generated £2.5million for host location, the Western Isles, and organisers are confident they will see a similar impact in Lochaber.
Scotland's biggest Gaelic cultural festival kicks off on the Friday night with a torchlight procession, which will see hundreds of people weave through the streets of Fort William.
The procession will conclude at the Nevis Centre where a blistering opening ceremony will take place.
There will be special performances by former Gold Medalist Robert Robertson, Ross Wilson  and Gaelic folk group, including a former Mod gold medalist, Na h'Oganaich.
Organised by An Comunn Gaidhealach, the Mod sees thousands of competitors from across the world, including a delegation of American competitors this year, take part in or watch more than 200 competitions in highland dancing, sport, literature and drama, as well as Gaelic music and song.
Alongside the main competitions, the Mod Fringe returns with a bustling programme filled with traditional music, book launches, concerts and art forms of every description.
John Morrison, chief executive of An Comunn Gaidhealach, said: "We're excited to be returning to Fort William for the first time in 10 years and to do so with a record number of participants is just terrific.
"We've had a very busy year in the run up to the festival, from running our hugely popular Mod roadshow which encourages children to take part, to our Mod Academy bringing dedicated Gaelic tutors to 14 schools throughout Scotland – so it's great to see the number of entries reflect this."
Highland Councillor, Alister Mackinnon, chairman of the Corporate Resources Committee, said: "I believe that the Mod will have a positive impact in the area and official studies show that it contributes hugely to the economy of the area where it is hosted."