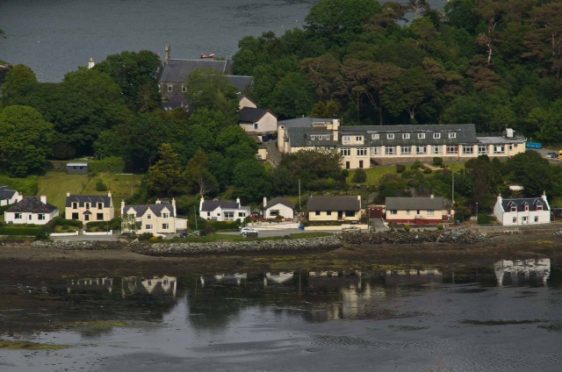 Extreme staffing shortages have forced the closure of the emergency out-of-hours service in the north of Skye for two nights.
The urgent care centre at Portree Hospital shut at 6pm yesterday and will be closed again tonight, with the service redirected to the Dr MacKinnon Memorial Hospital in Broadford.
The health authority said the closure has resulted from a vacancy in the rural support team for an advanced nurse or paramedic practitioner, and a number of staffing absences.
Portree-based councillor Ronald MacDonald said it was "extremely alarming and shocking news".
He added: "It clearly demonstrates that NHS Highland do not have a fit for purpose out-of-hours service in place for the vast majority of people living and working on Skye and for the crucial tourist sector.
"The source of this crisis is a contractual dispute that highly qualified staff are having with NHS Highland and in particular one highly qualified staff member who recently resigned as a result of this dispute.
"This is purely and simply another example of poor management by NHS Highland with consequences that could be extremely serious indeed as the majority of people on the island will be well outside the crucial golden hour for emergency cover for as long as this closure is in place."
A NHS Highland spokesman said it could not comment on individual cases but assured they were doing everything possible to recruit for out of hours, including increasing the grading of posts and offering generous training packages, but stressed many who it has trained had left.
NHS Highland's district manager for Skye, Lochalsh and West Ross, Kate Earnshaw, said: "We have an extreme staffing situation between the two hospital sites on Skye and we are unable to safely staff the out-of-hours service in Portree."
She added that all care will be "appropriately responded to" and that other staffing options are being explored while recruitment is in process.
Staffing shortages on Skye have also impacted on other services including catering and nursing, and this week staff have been moved to cover catering at the MacKinnon hospital.
Skye MSP Kate Forbes said: "This is utterly unacceptable in every sense.
"I received assurances that NHS Highland were actively recruiting for staff but rather than be greeted with good news in September about reopening Portree Hospital to admissions, I am deeply frustrated to learn that urgent out-of-hours care has been moved."