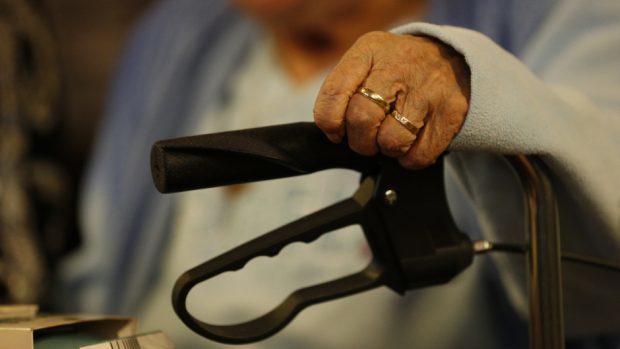 Oban's home care crisis was highlighted at a council meeting yesterday – where it was revealed that visits have been missed and people left without support.
Former councillor Neil MacIntyre raised the "major problem" during public question time at the Oban Lorn and the Isles area committee meeting of Argyll and Bute Council.
It quickly emerged that the Argyll and Bute Health and Social Care Partnership (HSCP) was holding an emergency meeting in private on the same day.
Area committee chairwoman Elaine Robertson said: "I totally agree. It is a major problem. It is a national problem but it is extremely prevalent in this area.
"We are all aware of the problems."
Kieron Green, policy lead for health and social care, said a meeting was taking place later in the day involving local HSCP managers because care companies are experiencing staffing problems and struggling to meet commitments.
The council used to have its own home care staff but started using private care companies a number of years ago.
The Press and Journal recently reported that patients were unable to leave Oban's Lorn and the Islands Hospital because there were no care packages available for them.
Mr Green said: "We are in a situation where several of the providers locally are under pressure, some of the visits have been missed, that's very disappointing. The HSCP is having to pick up some visits, having to put cover arrangements in place at very short notice. We are doing all we can to ensure continuity of care.
"We are using all the resources we have. Unfortunately there have been situations when we have not known about missed visits."
Councillor Mary Jean Devon said: "I am more than disturbed, worried and alarmed that we as a council are telling people we can't give them a care package. That is disgusting.
"We have got people who have paid in all of their lives who are in a position where they can't get care.
"There are 15 bed-blocking at the moment between Mull and Oban. That means people can't go home until they get a care package.
"I would like you to take our grave concerns to this meeting."
A HSCP spokesman said: "We are aware that there are considerable pressures within the homecare service in Oban and surrounding areas and we have been working closely with all of our partners to try and meet the care needs that are required in the area."