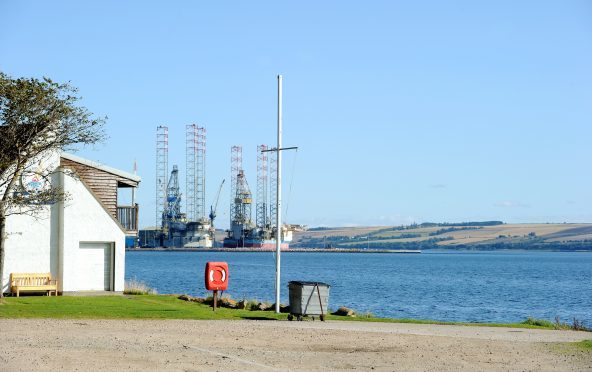 A 56-year-old sailor has died after his dinghy overturned in the Cromarty Firth.
The man was pulled ashore by a swimmer from Invergordon lifeboat and given CPR before he was airlifted to Raigmore Hospital in Inverness where he later died.
Police said the man's next of kin had been informed and that there were not thought to be any suspicious circumstances surrounding the incident.
Last night, Invergordon Boating Club commodore Fred Fraser said the man had been an "active member of the Invergordon Boating Club for about 10 years".
He added: "It looks like he was going out to his boat in a tender dinghy and capsized.
"No one has witnessed it which is why he was so long in the water before the lifeboat got there.
"He had been in the water a bit too long and his core temperature had dropped. I understand he died from hypothermic cardiac arrest.
"He will be missed by all of the members. Our thoughts are with his close family and those who knew him."
Invergordon Lifeboat was launched at about 4.45pm on Monday following reports of a person in the water near Rosskeen, east of Invergordon Boating Club.
Lifeboat coxswain Andrew Murray said the crew received a call about a person in the water clinging to an upturned dinghy.
He added: "As we approached, he was in shallow water and one of our boys swam to him.
"It was a short distance and it would have taken too long to prepare the small boat. It was easier to take him ashore rather than back to the lifeboat.
"Our volunteer was helped at the shore by a policeman. They both started CPR and they were joined by another two crew members who went ashore with first aid gear and they continued CPR."
Invergordon lifeboat spokesman Michael MacDonald said the crew had been on a Monday evening training exercise when they received the call, adding: "Our thoughts from all of Invergordon lifeboat crew are with this man's family at this time."
Mr MacDonald said the lifeboat crew members recovered the tender dinghy and performed a coastline search to Saltburn Pier with the coastguard helicopter, which returned to the scene to use thermal imaging to assist in a search for anyone else who may have been in the water.
The lifeboat returned to its berth in Invergordon's West Harbour at about 7.45pm.
Cromarty Firth councillor Maxine Smith said: "I am obviously sad to hear of what happened to this man and am thinking about his family at this difficult time."
Inspector Jamie Wilson said: "Our inquiries are at an early stage. However, there are not believed to be any suspicious circumstances and a report will be submitted to the Procurator Fiscal in due course.
"Our thoughts are with the man's family and friends at this difficult time."