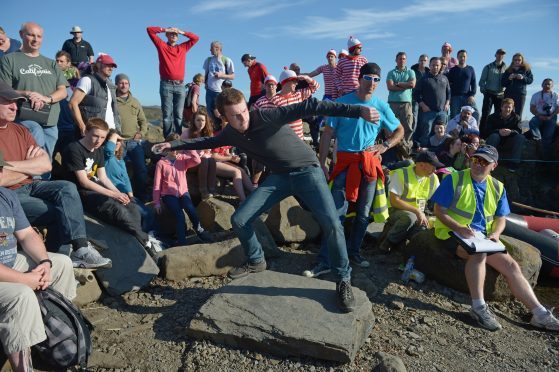 Competitors from around the globe will gather this weekend for one of the most unusual sporting events staged in Scotland.
The tiny community on Easdale Island, near Oban, will play host to the 2017 World Stone Skimming Championship.
The competition has gained an ever-increasing profile since the inaugural event 20 years ago.
And, according to the organisers, the unique conditions on the island have made it the ideal location for those seeking a new challenge.
Donald Melville has been involved in the development of the competition, which endured a rocky start in 1983, prior to being put on hiatus for more than a decade.
But nowadays, it has no problems in drawing crowds.
Mr Melville said: "It has gone from strength to strength in recent years.
"The ideal skimming stones are produced on the island by the wave action that splits them and rounds them into the perfect articles.
"Also, the disused, flooded quarry, from where the slates were hewn, makes a fantastic arena with little or no waves to foil the competitors.
"Between 600 and 800 people arrive every autumn and we have to cap the number of entrants at 350 to give everybody the chance to take part on Sunday.
"We usually have entrants from 12 or more countries and they are all enthusiastic about getting involved.
"They are divided into categories by age and gender and we have a team trophy as well."
According to Mr Melville, the best performers have worked hard on
their technique before travelling off the Scottish mainland.
Dougie Isaacs, from Blairgowrie, is the current champion and has triumphed in the event in eight of the last 13 years.
He said: "It's like throwing a baseball and if you're good at that, the chances are you will be good at stone skimming.
"I'm practising hard this week, because I've won it for the last four years and I want to make it five in a row.
"I've taken part in other events, in Wales and on Lake Windermere. And I'm thinking about going to the American championship at the top of Lake Michigan on July 4 next year.
"But Easdale Island puts on a great event and it is always terrific to go there. The atmosphere and the buzz make it something special."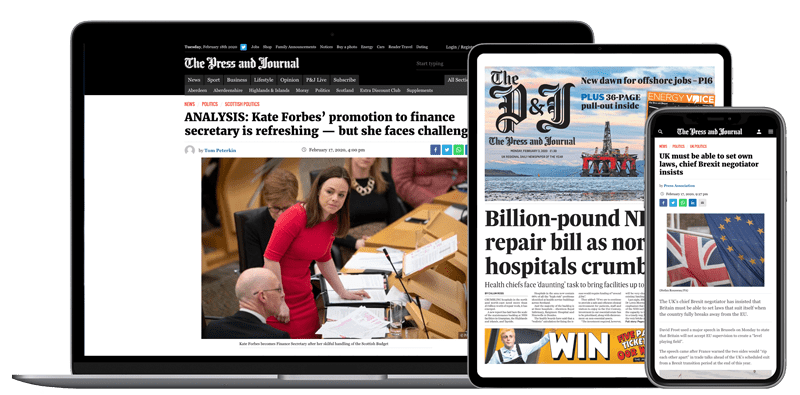 Help support quality local journalism … become a digital subscriber to The Press and Journal
For as little as £5.99 a month you can access all of our content, including Premium articles.
Subscribe