Work to build a new factory which will create 400 jobs and give the economy of Fort William a massive boost could get underway next year.
In a £330million deal, the GFG Alliance is buying the town's historic aluminium smelter and turning it into the UK's largest car wheel plant.
At a consultation event in Fort William yesterday, outline details of the plans were revealed.
A model of the estate showed members of the public the existing factory, with the proposed new car wheel factory beside it.
Brian King, director of Lochaber operations, GFG Alliance, said: "We want to get the planning application in by the end of next month. It is ambitious and a push but we are hoping to have approval by the end of March next year and begin construction as soon as possible after that, hopefully in the second quarter of next year."
It is hoped that the factory could start producing wheels at the start of 2020.
Mr King added: "Initially it was thought that 320 jobs would be created, but as we have got more into detail it is closer to 400. That is just direct jobs. If you take into account the knock on effect, you could probably double that."
This week it was revealed that the new factory is on the site of a historic battlefield, but it is not envisaged that this will hold up the development.
Mr King said: "As part of the environmental impact assessment we will look into it. There is nothing that we have discovered so far which gives us cause for concern or is going to delay what we are doing."
The new factory, in the shadow of Ben Nevis, is being designed to look unobtrusive from above and blend in with the landscape as much as possible.
Richard MacDonald, architect, Keppie Design, said: "We have designed the factory buildings to look like the aluminium ingots (or slabs). The site is pretty visible from Nevis Range and we wanted to break it down."
There are long term plans for a research and development centre which could design car wheels for the customers.
GFG Alliance owns the Highland Estate where the factory sits. It includes 120,000 acres of land.
In the long term housing will be provided for employees. There are also plans to develop tourist and leisure facilities. It is envisaged that a helipad will be built for businesses and emergency services to use.
Feedback from yesterday's event will be taken into consideration as the design advances.
There will be a second public consultation towards the end of October.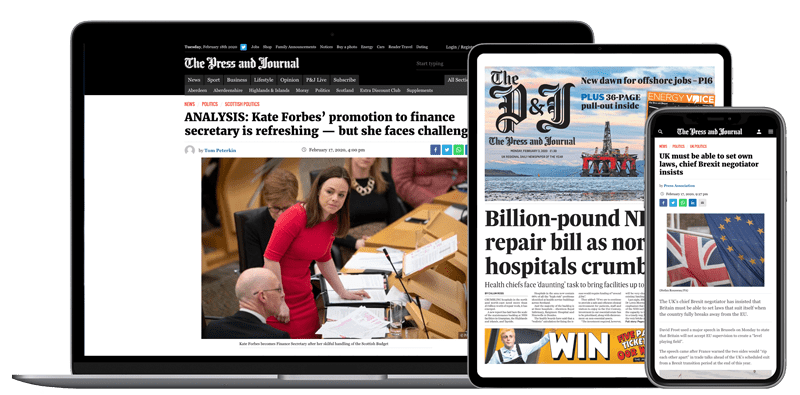 Help support quality local journalism … become a digital subscriber to The Press and Journal
For as little as £5.99 a month you can access all of our content, including Premium articles.
Subscribe