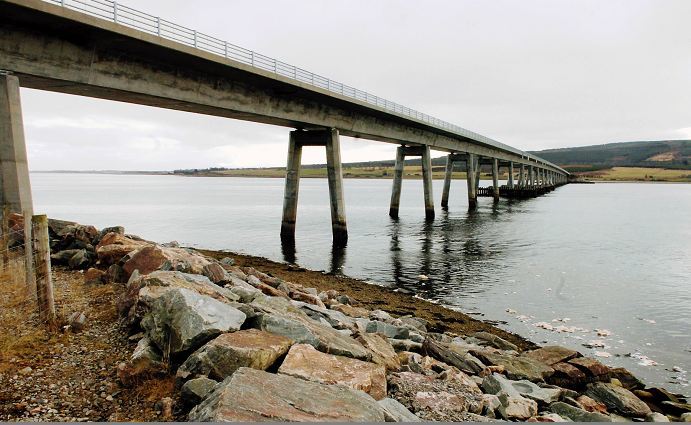 A £1million project to upgrade parapets on the A9 Dornoch Bridge gets underway this month.
The existing parapets along the 0.6 mile length of both sides of the bridge will be replaced with new steel ones, helping to ensure it remains safe for years to come.
Work begins on Monday and is expected to be completed by spring next year.
To keep road workers and motorists safe, work will be carried out behind a temporary safety barrier next to the carriageway, with a temporary speed limit of 30mph.
Occasional lane closures will be required for deliveries.
Eddie Ross, Bear Scotland's north west representative said: "This £1million investment into Dornoch Bridge will help us to maintain the safety of this important section of the A9.
"We've designed the works to have minimal impact on the traveling public as we will keep both lanes of traffic open throughout the vast majority of the project, with intermittent use of one lane closures under traffic lights to allow site deliveries. We've also taken steps to ensure one footway is always available to members of the public throughout the project."