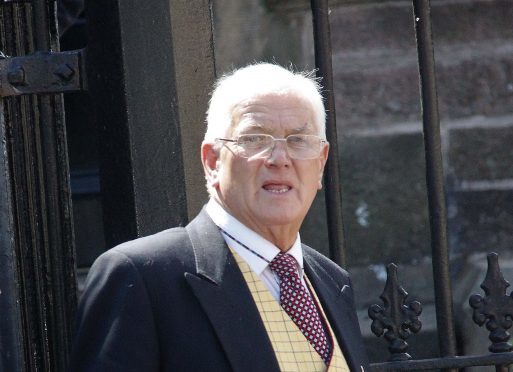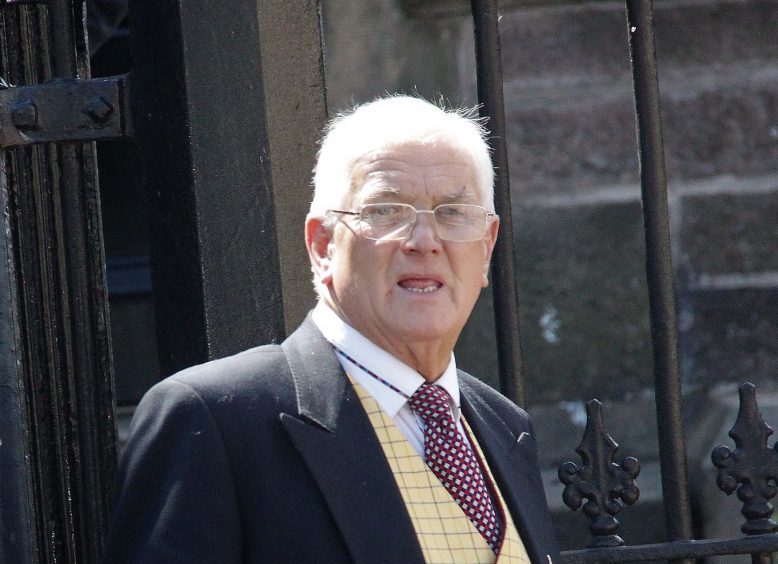 Homes in a Lochaber village will be "tagged" so that an alarm goes off if they are approached by a pensioner who carried out a campaign of intimidation.
The unusual step, thought to be one of the first of its kind in the Highlands, was ordered by a sheriff yesterday.
Thomas Kirsop, 76, a former policeman from North Ballachulish, was found guilty of six charges following a trial at Fort William Sheriff Court in June.
Sentencing the father of four yesterday, Sheriff William Taylor ordered that boxes be installed in properties in Onich which will set off an alarm if Kirsop approached – reversing the normal tagging procedure.
The pensioner was found guilty of swinging a chainsaw with its engine running while staring at neighbours, behaving in a threatening and abusive manner towards local residents, staring at the head teacher of the village primary school in an intimidating manner, sending an anonymous letter created out of newspaper clippings, putting an offensive sign on a boundary fence and behaving in a threatening manner towards the occupants of the Onich Store and Tearooms.
The offences happened between January 1, 2015, and May 29 last year.
He returned to court in July, but sentence was deferred in order for a criminal justice social work report to be prepared.
Since then, Kirsop – who is staying at an address in Inveraray – has continued his campaign of intimidation in the area, despite being subject to bail conditions.
His solicitor, Clare Russell, told the court that there are devices available which, when installed in houses, will set off an alarm if an offender approached.
She added that this sanction – as well as supervision, non-harrassment and restriction of liberty orders – were at the sheriff's disposal.
Sheriff William Taylor told Kirsop: "You have behaved badly. You have ignored court orders in the past and a number of people are intimidated by you.
"I am following recommendations and properties in Onich will be fitted with these devices so that, if you approach them, an alert will be set off.
"There will be a report from the official who instals them and this will reveal if you have approached the properties.
"This is part of a restriction of liberty order that I am imposing for a period of one year as well as a non-harrassment order which will be in place for three years."
Sheriff Taylor also imposed a community payback order on Kirsop because of his conduct with a requirement that he does not approach eight adults and a child who were targeted during his intimidation campaign.
This order will be in force for two years.
Tagging houses is an unusual way to stop an approach by an offender.
Normally when a person wears an electronic tag, the box monitoring it is located in their own house.
But, in the case of Thomas Kirsop, the boxes will be located in houses of people who were intimidated by him, so if he approaches the properties, an alert will be set off.
A spokesman for the Scottish Courts and Tribunal Service said: "This is unusual as it is the reversal of the more common use of a tagging device.
"Instead of the box monitoring the tag being located in the house of the offender, it is located in the house or houses specified by the court and works in the same way.
"If the tagged person approaches the property, an alert is registered.
"A feasibility study on the location(s) has to be carried out before this sanction is applied. The technology works on radio frequency and is administered by G4S which has the contract for tagging."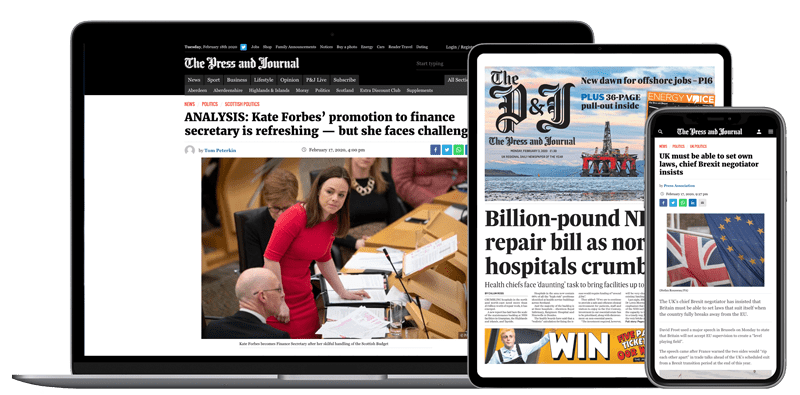 Help support quality local journalism … become a digital subscriber to The Press and Journal
For as little as £5.99 a month you can access all of our content, including Premium articles.
Subscribe