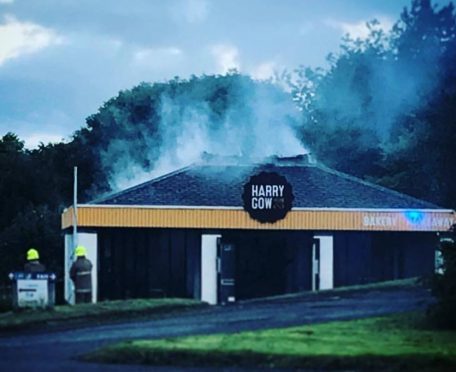 Bosses of a north bakery chain have offered a cash reward after one of its businesses was set alight deliberately.
Emergency services were called to the Harry Gow's bakery at North Kessock on July 3 at around 3.30am.
The building was extensively damaged but no one was injured in the incident.
A joint investigation was carried out and police confirmed today the fire is being treated as suspicious.
Investigating officer Detective Constable Nicola MacAngus said:  "Thankfully nobody was hurt in this incident but it should go without saying that deliberately starting fires is extremely dangerous and will not be tolerated."
Bosses at Harry Gow's has separately chosen to offer a cash reward for information which directly leads to a conviction.
A spokesman for Harry Gow's said: "It is disappointing to discover that the fire was started wilfully and we are continuing to support the police with their inquiries.
Highland bakery destroyed by fire just weeks before it was due to open
"Harry Gow's has taken the decision to issue a cash reward for any person with information on the fire, which directly leads to a conviction.
"Harry Gow's would like to take this opportunity to thank the local community for their continued support and we would like to reassure the community that we are still working towards opening the bakery at North Kessock in the coming months."
Any information can be passed to Police Scotland on 101, quoting reference NE9299/17, or call Crimestoppers on 0800 555 111.